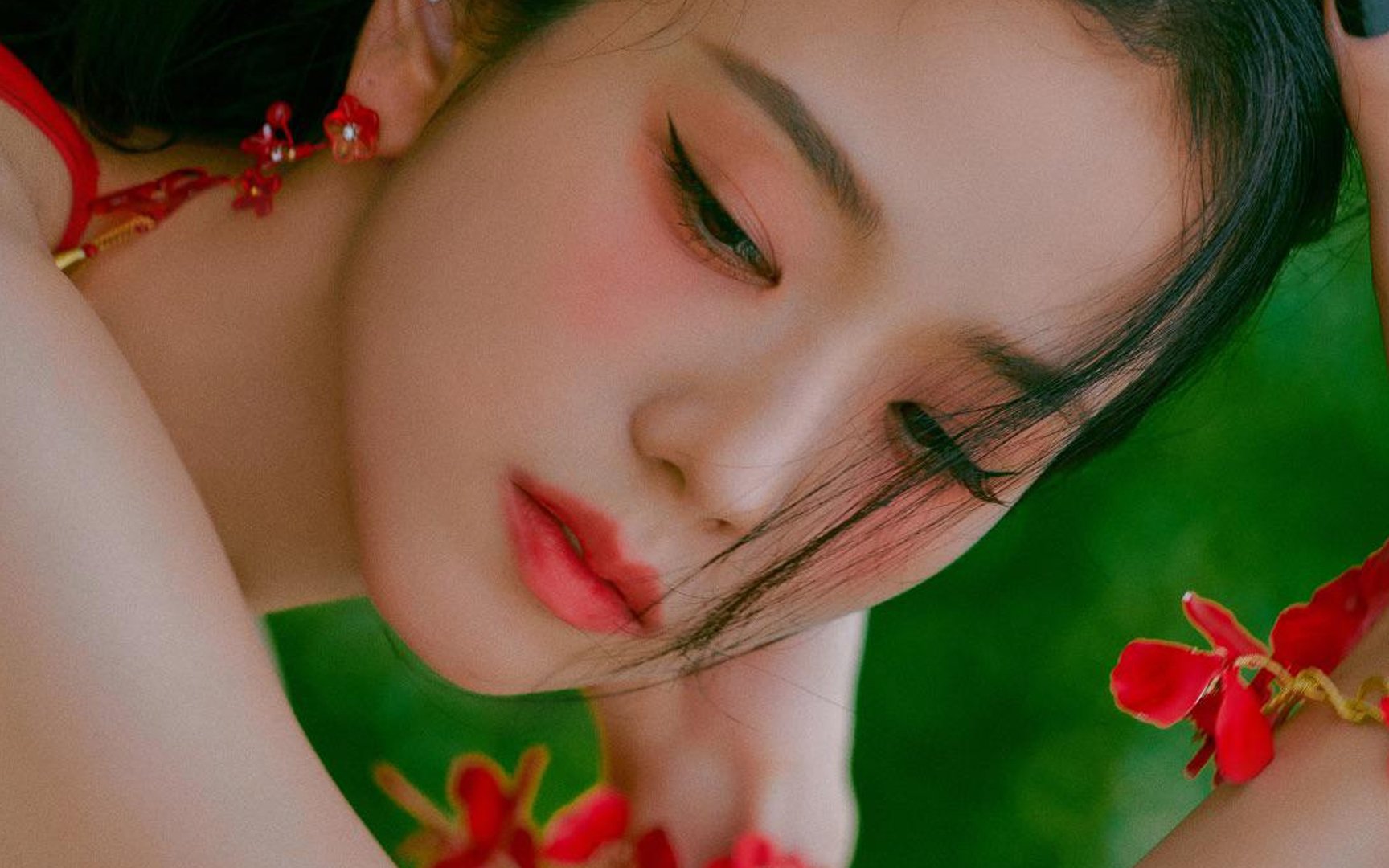 BLACKPINK's Jisoo Reveals Title and Poster for Highly Anticipated Debut Solo Album
BLACKPINK's Jisoo Unveils Title and Poster for Highly Anticipated Debut Solo Album
EDM fans, get ready for some exciting news! Jisoo, a member of the wildly popular K-pop group BLACKPINK, has just revealed the title and poster for her upcoming solo debut album. The album, titled ME, is set to release on March 31 and features a stunning poster of Jisoo adorned in floral accessories against a lush green background.
Fans have been eagerly anticipating Jisoo's solo debut, and the announcement has caused a buzz in the music world. The 28-year-old artist is the final member of BLACKPINK to release solo material, with YG Entertainment previously announcing that she would be dropping her music this year. In a statement via Smoopi, YG said, "BLACKPINK's Jisoo is currently working hard on recording her solo album. She finished the album jacket photo shoot and worked on music production whenever she got the time in order to keep the promise with fans. She will greet [fans] soon with good news."
Jisoo is known for her captivating vocals and stunning visuals, and fans can expect nothing less from her solo debut. The poster for ME showcases Jisoo's ethereal beauty, with her delicate features and floral accessories creating a dreamy, otherworldly atmosphere. The lush green background adds to the natural, organic feel of the poster, hinting at the themes and motifs that may be present in the album.
Overall, Jisoo's announcement has left fans eagerly anticipating the release of ME. With her incredible talent and captivating presence, it's no wonder that she has become one of the most beloved members of BLACKPINK. As she continues to make her mark on the music world, we can't wait to see what she has in store for us with her debut solo album. Stay tuned for more updates on this exciting release!