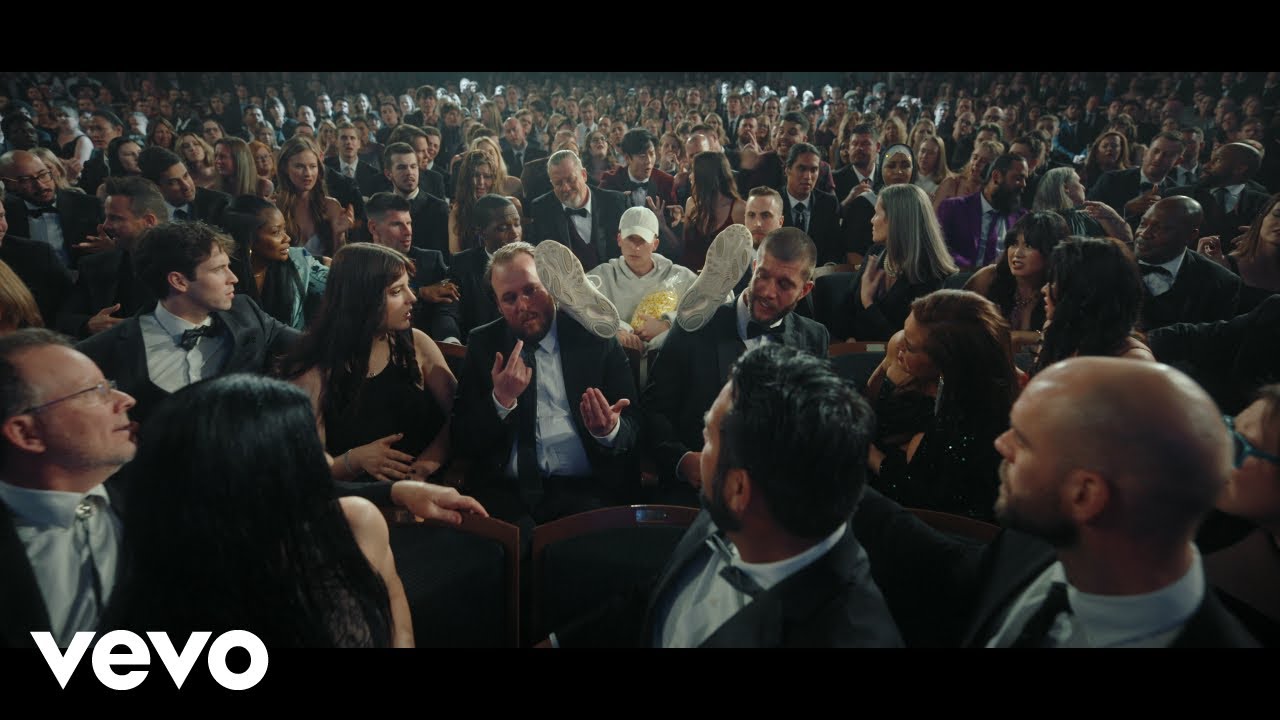 Check Out NF's Latest Music Video "Motto"
NF has just dropped his latest single, "Motto," and it's another hit that's sure to resonate with fans. The talented rapper takes aim at the music and entertainment industry by criticizing the lack of creativity and authenticity in the field. The accompanying music video is an artistic masterpiece that perfectly complements the message of the song.
In the music video, the Michigan emcee attends an award show, but instead of conforming to the industry standards, he crashes the event and causes chaos. The video features stunning visuals, sharp editing, and powerful imagery that highlight the theme of the song. With lyrics like, "Oh, snap, this is the industry / Where it ain't how big you are, it's how big you seem / Where people sacrifice the art tryin' to chase a dream / Then they wonder why their music's lackin' creativity," NF's message is clear – the music industry has become too focused on commercial success rather than genuine artistry.
As one of the most talented and authentic rappers in the game, NF has always been vocal about his beliefs and values. His music has always been a reflection of his personal experiences and struggles, which has earned him a massive following of fans who relate to his message. With "Motto," he continues to be a voice for those who feel disillusioned by the music industry.
In addition to his incredible talent as a rapper, NF is also a gifted songwriter and producer. He has consistently pushed the boundaries of the genre and experimented with different sounds and styles, which has kept his music fresh and exciting. Fans can expect nothing but the best from the artist, as he continues to evolve and grow with each new release.
In conclusion, NF's latest single "Motto" is a powerful statement on the state of the music industry. With its thought-provoking lyrics and stunning visuals, the song is a must-watch for fans of the rapper and anyone who appreciates authentic and meaningful music. As NF continues to release new music and push boundaries, fans can't wait to see what he has in store next.