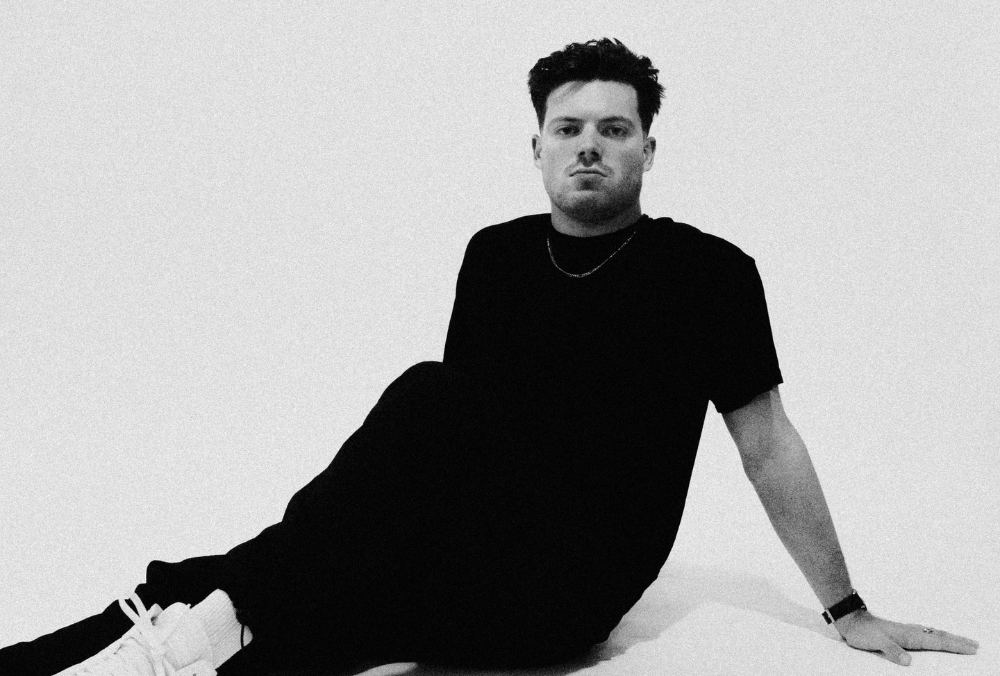 Diving Into The Groove: An Inside Look At Ridley Bronson's "Flex My Drip" 
We had a lovely interview with Ridley Bronson about his new release "Flex My Drip." The versatile DJ and producer discusses the creation of the infectious and catchy chorus of the song. He reveals that the vocals in the track were taken from a sample pack inspired by Curtis Mayfield and Marvin Gaye, which he stumbled upon online.
The disco and tech house fusion in "Flex My Drip" emerged as a way to stand out and push boundaries in an era of uniform music. The track reflects his desire to infuse soul and groove into his live sets while maintaining a high-energy dancefloor impact.
As for the collaboration with Jaden Becker for the music video, Ridley expresses his admiration for the director's work, which combined underground club scenes with psychedelic visuals.
Ridley sees "Flex My Drip" as a representation of his authentic sound, incorporating production elements from his early days as a Hip-Hop producer. He emphasizes engaging with the audience during live shows through crowd-pleasing music and interactive strategies. He also plans to release new songs and has an upcoming show in Vail, Colorado.
Find out more about Ridley and his recent release below.
"I flex my drip out in the club" has been stuck in our heads ever since hearing your new song. How did you come up with such an infectious and catchy chorus ?
The vocals in "Flex My Drip" are from a sample pack I stumbled upon online. The sample pack contains sounds inspired by Curtis Mayfield and Marvin Gaye. I found the vocal sample and built the song around it!
Your track offers an intriguing blend of disco and tech house. What led you to mix these styles together?
I'm trying new things and blending different genres to stand out. A lot of music released these days has a very similar sound and structure. My goal is to push the limits and inspire others to do so as well. Who knows where this will lead – maybe new genres and movements will emerge.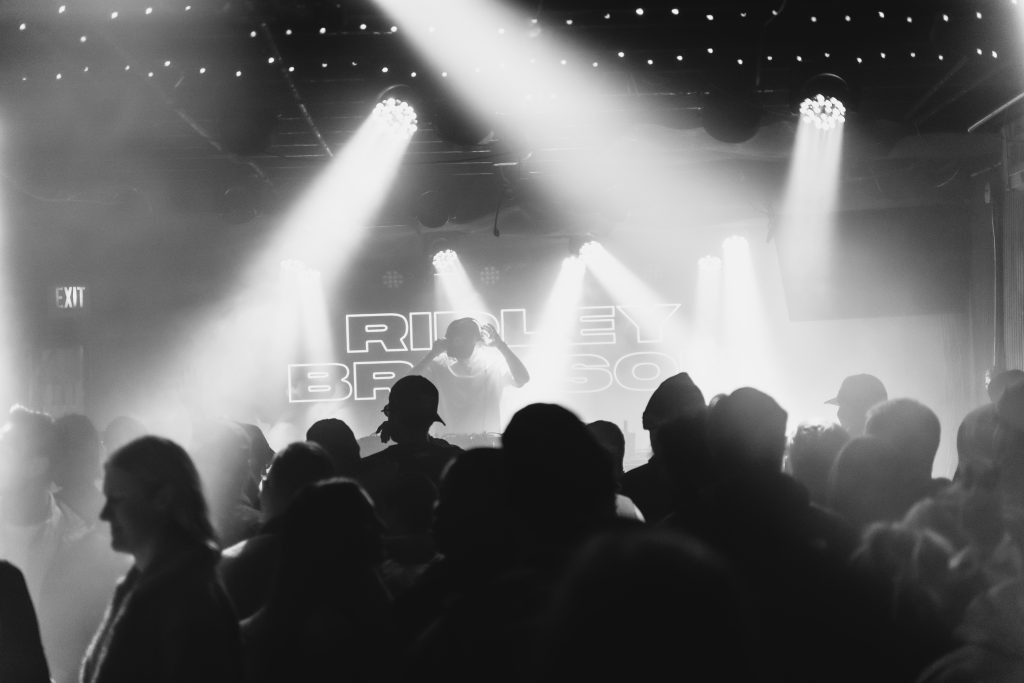 "Flex My Drip" is a reflection of your musical journey and love for exploring new sounds. We'd love to hear about the experiences that influenced you to create this song.
I was inspired to create this song because I was missing something for my live sets. I wanted to play a tune with a little more soul and groove that would also hit hard, ignite the dancefloor, and keep the energy high.
You teamed up with Jaden Becker for the music video. How did the two of you meet and decide to work together? What served as the main inspiration behind the visuals?
I watched the Daymarks By Catching Flies music video and saw Jayden created it. From there, I dove deep into Jayden's work and reached out to make the video for "Flex My Drip." We had a Zoom meeting and talked about ideas, what we could incorporate, and the overall style of the video. I wanted the video to showcase the underground clubs and incorporate psychedelic visuals. An original blend of the funky soul vocal and tech house. Jayden understood my vision and went above and beyond with the video, including stop-motion borders and hand-painted visuals – fantastic work!
After your previous releases – "Fool," "Never Knew You," and "Choose To Dance" – what unique aspects of your artistry does "Flex My Drip" showcase? What growth do you hope listeners will notice in this latest single?
"Flex My Drip" incorporates elements of production that I have been using since I began producing Hip-Hop at age thirteen. Chopped samples, drum fills, synthesizers, and different basses. My previous songs fit into the Tech House genre and do not push any boundaries, which is okay; it's just not my authentic sound. "Flex My Drip" is the Ridley Bronson sound, and fans can expect more of that moving forward.
Live shows bring a magical element to the entire experience. As a DJ, what strategies do you employ to establish a strong connection with your audience during performances?
First and foremost, they have to be entertained and engaged. As a DJ, I play crowd-pleasers (sing-alongs), my own music, and new music that fits the vibe. Besides that, it's all fun and a good time: eye contact, high fives, free drinks, you name it.
Can we expect more releases from you in the near future? Are there any exciting live shows on the horizon that you'd like to share with your fans?
Of course, expect a new song from me every month. I'm playing a show in Vail, Colorado, on August 18th. This will be my first time in Vail, so I'm excited to see what it's all about!
Watch the official music video for "Flex My Drip" here:
Listen to the song below: