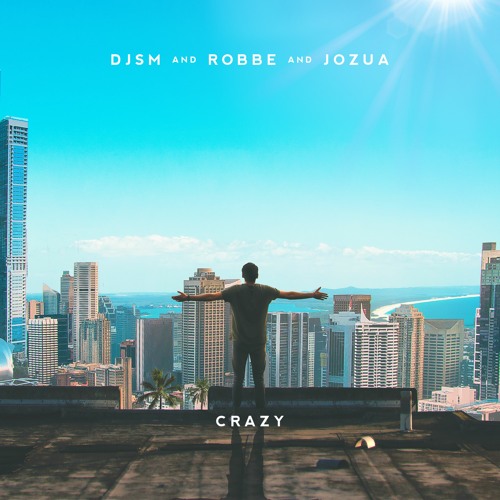 DJSM, Robbe & JOZUA Team-Up On The Ethereal Track "Crazy"
Three incredibly talented artists have teamed-up for the release of the magnificent track titled "Crazy." This masterwork sees the efforts of DJSM, Robbe and JOZUA combined in a sophisticated number to give birth to this otherworldly track set to be rejoiced by audiences worldwide.
The only 16 year old Samuel "DJSM" Moriero, started playing drums at the age of 5 and playing live concerts, his passion for music continued, and at the age of 12 started producing EDM and DJing in populated clubs in Venice (Italy). Since he released music, he has garnered over 100 Million Streams across streaming platforms.
At only 21, fast-growing Finnish DJ and music producer Robbe (Robin Björkskog) makes waves globally. With over 90 million Spotify streams, Robbe has emerged as one of the most recognizable names in the slap house genre. His versatile sound also dabbles in Bounce and Psytrance. He entered the scene in 2020 and has since produced widely acclaimed records such as "Love Me Like You Do", which has received over 200 million views on Instagram and 1.4 million streams on Spotify, and "Only Girl", which received over 30 million views on Instagram and 2.2 million streams on Spotify.
Josh aka JOZUA is a 21-year-old electronic music producer from England, United Kingdom.
He has managed to receive support from major labels and radio's such as Sony, Spinnin', and the BBC. After many years of experimenting with all sorts of genres and styles, he has come to be known as a Slap House master, inspired by the likes of Alok, Gaullin, Lucky Luke and so many more.
With the new track "Crazy," all three artists' popularity is set to rise even faster than it did these past months, leaving fans wanting more in hope of a new collaborative track to be released!
Follow JOZUA on Instagram
Follow DJSM on Instagram
Follow Robbe on Instagram