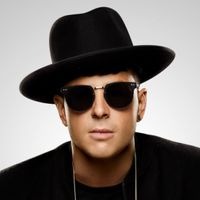 EDM's Finest Timmy Trumpet, NINEONE# & R3HAB Have Teamed Up To Release A Glorious Single
Multi-platinum and award winning musician Timmy Trumpet has collaborated with fellow household names like NINEONE# and R3HAB to create the perfect rave track for the summer and the result is mind-blowing. The powerful track is called "Turn The Lights Down Low" and fans around the world have already been blasting the song at their parties.
As one of the greatest DJs in the game, Timmy Trumpet has been on top of the world ever since his first hit "Freaks," which has reached more than half a billion plays, breaking all kinds of records and becoming the highest selling record of all time in Australia. The six time platinum record has reached countless audiences, which embarked the illustrious career of the unique talent that is Timmy Trumpet.
As an experimental artist, Timmy Trumpet represents the elite musicians when it comes to his talent while keeping his authentic jazz-influenced style that he's so known for. His latest collaborative single "Turn The Lights Down Low" is set to replicate the success of "Freaks," with other world class musicians being involved with the immaculate song.
You can follow R3HAB on SoundCloud – Facebook – Twitter – Spotify – Instagram