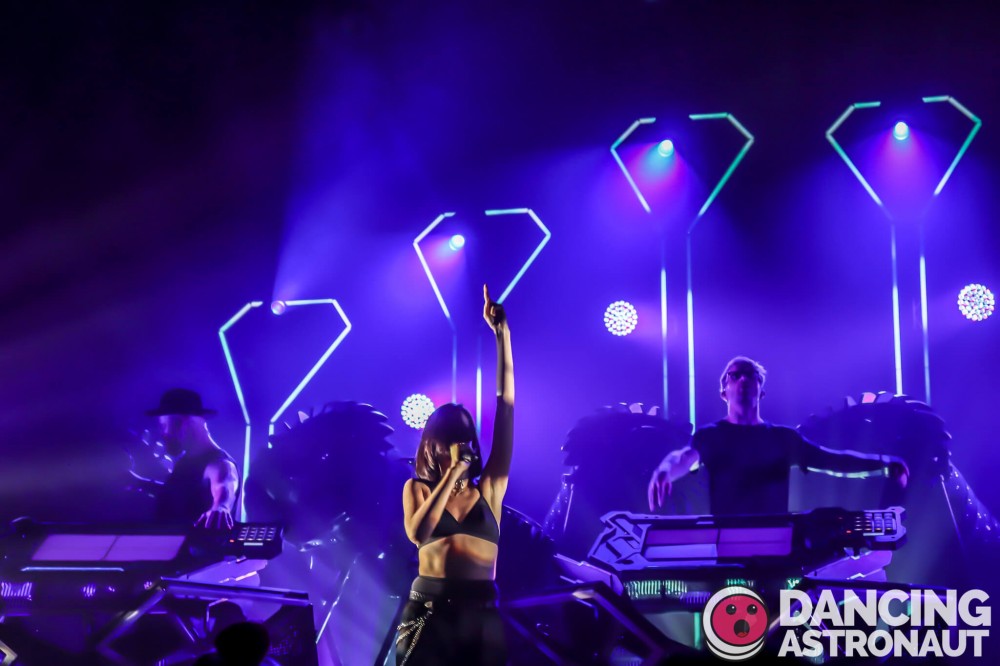 Elohim breeds intimacy by means of the disconnect with new single 'TV' – EDM All Day
Elohim just lately delivered a brand new single titled "TV," exhibiting as soon as once more the sincerity and depth of her unbridled means to specific. One would possibly count on a monitor that begins off with the phrasing, "I'm depressed as fuck," would have problem steadying listeners, however the composition and sweetly somber vocals etch themselves throughout the consciousness.
The electro-pop monitor is well-fleshed out and has an abundance of layers and transitions. Like altering channels, she evokes psychological pictures of a glitchy heaven. Elohim harmonizes with a refrain in a single spherical of the hook and sings, "I maintain the TV on to tune out the sound/my thoughts's manner too loud/my thoughts is manner too loud." This message creates a sense of interconnectedness by means of particular person nervousness, and for the second, reconciles it.
"TV" is the primary monitor from an upcoming venture that Elohim has been fairly vocal about on social media. She has gone far to be direct in her message and even posted a well-written rationalization of her lyrical use of "spaghetti legs" from the monitor on Instagram.
Elohim shares her energy by means of her songwriting and in doing so allows her followers to manage in a hyperactive typically disjointed society. She creates an area the place admitting to those generally mindless habits is okay and connects folks. Elohim paradoxically and fluidly makes use of the good unifier—music—to attach folks by means of their disconnect. Truly an inspiriting idea delicately wrapped for a troubled but idealistic era.