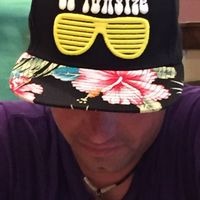 Established Musician DJ Funsize Is Finally Back With Entertaining Single "Take Me Home Tonight"
One of the fastest rising hip-hop artists from the UK Sho Kid comes out with an exquisite rap song that stays true to the authentic British hip-hop while trying original mellow pacing. Named "Dave Flow (Shotime)" the song embodies the artist's diverse skills of perfecting any kind of rap track and the result is something to be really proud of.
DJ Funsize has been making music ever since his teenage years when he'd graciously agree to perform at family gatherings or local events. It was the passion for creating music that drove the New Jersey-native and it wasn't until his college years that he realized he wanted to pursue djing and creating authentic and positive music. Years later, DJ Funsize finds himself with an accomplished resume filled with millions of plays, successful tours and being featured on prominent outlets like MTV Spring Break.
Funsize's latest masterpiece "Take Me Home Tonight" is his first release of 2022 and fans are thrilled to have their favorite DJ come back with a fire song.
Follow Rodrigo Orozco Zavala on: SoundCloud – Spotify – YouTube – Instagram – Apple Music