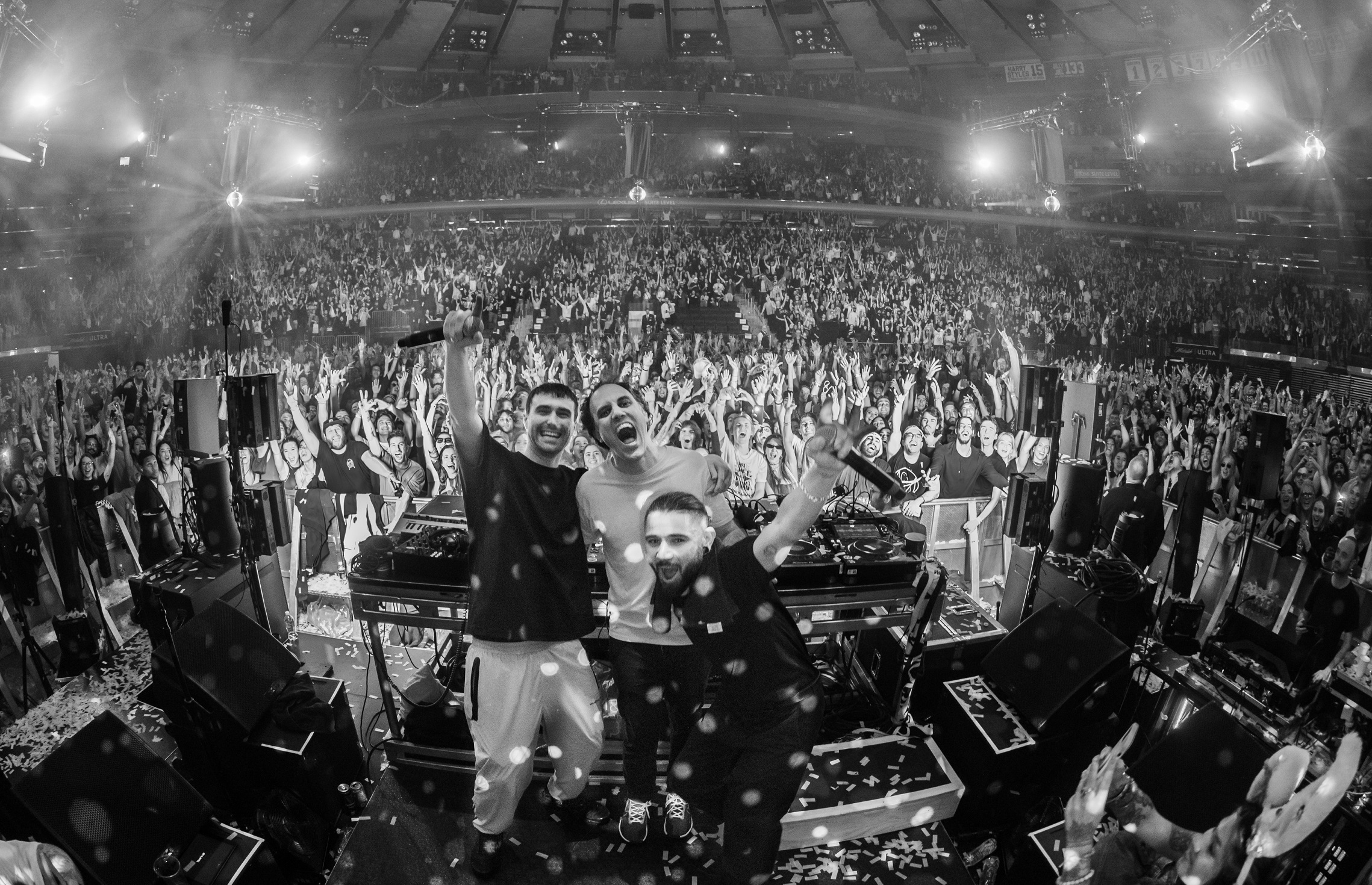 Four Tet, Fred again.. & Skrillex added as last minute surprise Coachella headliners
It's been officially announced that Four Tet, Fred again.., & Skrillex will be headlining Coachella's main stage on Sunday as they'll fill in for Frank Ocean's previous slot. The announcement comes after the trio sold out their last minute rave at the Madison Square Garden this year after a series of surprise events in NY and London.
Skrillex has recently teased the idea of new music dropping, following his two albums released earlier this year, whilst Fred again.., and Four Tet have been spotted working on new music together in New York.
🫡🫡🫡 pic.twitter.com/fm7BThDxBe

— Skrillex (@Skrillex) April 21, 2023
Photo via Chris Lavado