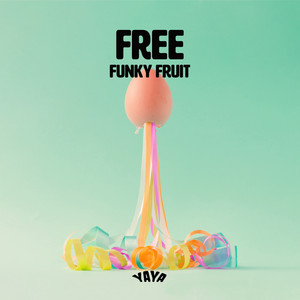 Funky Fruit Unveils A Transportative Number Titled "Free"
Dutch producer Funky Fruit is back doing what he does best as he releases his latest project; the track titled "Free." This outstanding number sees the artist unveils the wide spectrum of his innate abilities and talents while managing to create an atmospheric track set to transport listeners into higher dimensions. The gorgeous vocals are beautifully intertwined in the final mix, giving life to a timeless creation.
After composing minimal piano music since being 50cm shorter, the Dutch producer Funky Fruit got lost in the multi-coloured world of EDM and found out that making feel-good songs did actually make him feel really good. Taking influence from a variety of EDM sub-genres and artists by the likes of Lost Frequencies and Deepend, Funky Fruit started releasing his own tracks in March 2019 with a signature sound that scores high on the feel-good-scale. His first commercial release "Gimme" was well received, generating over 1+ million streams on Spotify alone.
More recently, with new tracks and international collaborations with Luke Coulson, Ben Botfield, Lana Lubany, and Bastien, the Dutch producer has shifted his focus further towards the mainstream pop-side of EDM with releases such as Blend, Spiritual and I Love Life. With exciting new releases coming up, Funky Fruit will continue making waves in the ocean of songs for a long time to come.
With this latest banger under his belt, Funky Fruit is rapidly becoming one of the most prominent figures of tomorrow's electronic music scene, with an ever-growing fanbase already awaiting his next release!
Follow Funky Fruit On Instagram