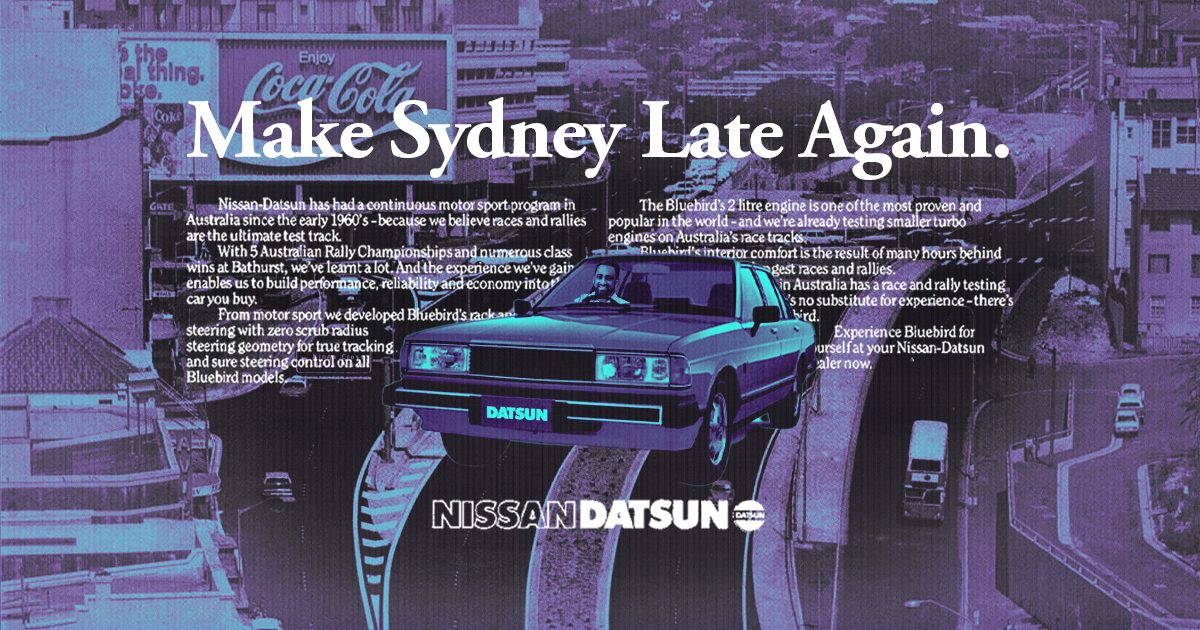 How the Night Mayor is Making Sydney Late Again
When you look at his resume, the job title of NSW Government's 24-Hour Economy Commissioner sounds like it was made for Michael (Mike) Rodrigues. He founded and directed Time Out Australia, and was a chair of the Night Time Industries Association, an organisation advocating for Sydney's nightlife after the lockout laws were introduced.
But with the double blow of the pandemic and lockouts, Mike still has a monumental task ahead of him.
His job is to help the government set the right economic environment for nightlife to flourish. To ask the music, events, and hospitality industries to give Sydney another chance. And convince punters to choose a night out over the couch.
In our conversation with Sydney's first-night mayor, he told us about his plan to make it happen.
For a team that's spent over half a decade covering the resilience and recovery of Sydney's creative industries, it's the frankest, informative, and inspiring conversation we've had to date on what went wrong, how things are changing, and what the future of this city looks like.
In 2006, Mike Rodrigues was living and working in Dubai. It was here where he met a publisher working for Time Out, the global media authority on what to do in the world's best cities. Mike saw an opportunity to make a difference in the city he loved – by telling the world about what Sydney had to offer. In 2007, Mike franchised the brand and co-founded Time Out Sydney.
"And my pitch to Time Out was that like, it was quite arrogant. I was like, "Hey, Sydney's a fantastic city. You call yourself a global brand? How can you not have Sydney with a Time Out? And in fact, I'm doing you the favor by giving you Sydney as a Time Out city, because it's an amazing city."
Time Out Sydney kicked off at just the right time. If like us, you look back on the 90s and 00s as the glory days of Sydney's nightlife, you'll remember that growth in Sydney's infrastructure and tourism was spurred on by investment for the 2000 Olympics.
Major events help the government and the public walk hand-in-hand in vision. Locals are filled with pride and ready to celebrate, and the government wants to invest to make the city as attractive as possible to tourists and VIPs.
Specifically for the music industry, we might not be far from being in this position for a second time. With lockdowns/outs behind us, the public is ready to party, and government understand that the city needs to bounce back not only from the pandemic but from everything that happened before it.
Throw in major events like SWSX adding Sydney to its roster, plus the formation of a dedicated government cabinet to promote Sydney's nightlife interests, and we feel like attitudes are shifting towards nightlife in the Habour city.
"The existence of the office has allowed the government to be informed around these things and therefore represents a significant change in the way that New South Wales is going about its nightlife. And in terms of, has it been a bit of a shock to the system? Yeah, absolutely," says Mike.
"People from premier to treasurer, to the prime minister, [now] understand the value of social connection, so the question then becomes, "How do you preserve this beyond the immediate response to the pandemic"? And that's where entrenching it in my office of the 24-hour economy into government becomes a really important expression of intention for New South Wales state government," says Mike.
Mike spoke about how his team's plan isn't just to try and revive downtrodden areas like Oxford St or Darlinghurst Road, or even just the CBD.
He's operating on the mindset that a vibrant nightlife is diverse in both what you do and where you do it. He wants Sydneysiders to be thinking beyond the CBD (and far beyond piss-ups,) when it comes to a night out.
"And I guess people say, well, what's your solution for the Cross? And I think my job, again, is to, in a sense, give everyone a go, if that makes sense, there's no sort of like [reason] you have to go and focus on this particular area because nostalgically this is where it all happened."
Mike also used the moment to speak directly to the music and events industry, acknowledging the hardships faced in recent years.
"And when you look at the New South Wales state government, you say, well, has it changed the law? Yes. Has it got a strategy? Yes. Is it being implemented? Yes. Has it got bipartisan support? Yes. And, from everything that we are seeing, […] it hopefully sends a signal to the community that this isn't [just] talk now, this is action. We are now delivering. This didn't happen in Victoria. We moved it up in Sydney. So if there's a lot of water under the bridge, but give us another go please, is really what the message I'm trying to get across there is."
As for us? We're cautiously optimistic. With an industry so badly burnt, some can't forget how hard-done people have been in the last (almost) 10 years.
But we think having someone within government to advocate for the interests of the nightlife industries, is infinitely better than shouting at a brick wall. Mike's vision and heart are in the right place, and it's exciting to see what he's achieved after 1 year.
In the end, long-lasting change for Sydney's nightlife won't all come down to governments – as always, it's about the people, and what they choose to do with their time. We hope you spend more of it out and about in this city.
Listen and subscribe to the Stoney Roads Podcast on Apple Podcasts.
This story is one of many features, stories, competitions, podcasts and parties in partnership with spiced rum devotees Baron Samedi! Like us they share a desire for a vibrant and thriving Sydney nightlife and celebrate the creativity that only comes to life after dark. Follow them on Facebook for exclusive parties, comps and news.