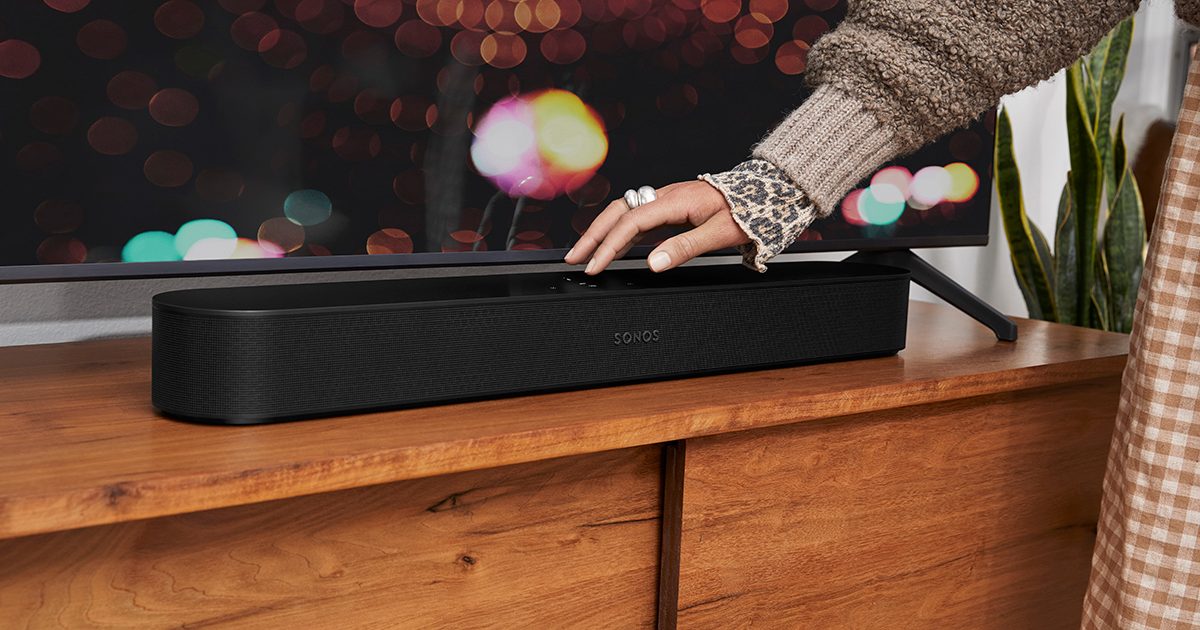 How the Soundbar has found it's place in music
With the world providing some challenging obstacles for festivals and musicians alike, it's evolving the way we see live music. Take for instance Splendour In The Grass's 2021 approach to their music festival, where they set the stage for a virtual world online event. This meant that Aussie's could still go to a festival despite being locked inside during a wave of COVID.
Now that event organisers are adapting creatively if required, it got us thinking about what we, as the punters, could invest in to have the best possible experience of an online music event.
In 2019, maybe most people viewed a soundbar more as a luxury than a necessity. But in 2022, a soundbar serves a larger purpose in day to day life. We've been using the Sonos One stand alone speakers in our office for years. Its sound quality is great and software allows for democratic music selection from everyone without a phone call interrupting a song. With this in mind, we started to hone in on their Beam Gen 2 soundbar.
What caught our attention the most about the Beam 2 is its Dolby Atmos technology. It maps sounds in space for a 3D effect on your ears, so you experience music spatially, as if it's surrounding you. This feature is future proofing the soundbar as spatial audio is embraced by Apple Music and other digital streaming platforms not far behind.
Knowing Sonos's sound quality is solid, the other thing that impressed us about it is their Trueplay tuning technology. The idea is that it sets up for the best experience of music as opposed to something that might sound boomy or slightly off. Sonos sound engineer Gary Mcalister spoke in more detail about the technology saying;
"We use carefully crafted arrays made up of multiple transducers, and also bespoke waveguides, to direct sound very accurately in multiple different directions from a single speaker. We can, therefore, account for the fact that all the sound is just coming out of a single speaker, and make it sound as if you are being enveloped by multiple speakers.
We also apply psychoacoustic principles to any 'height' content (content that, in the studio, would be played back from speakers physically mounted at the ceiling level), to make it sound as if that sound is coming from above the listener."
Artists and music festivals are embracing technology, using platforms like Twitch and YouTube to perform live and connect with their audiences. As a music lover, having a solid soundbar at hand is not a bad accompaniment in those times your music experiences go online.