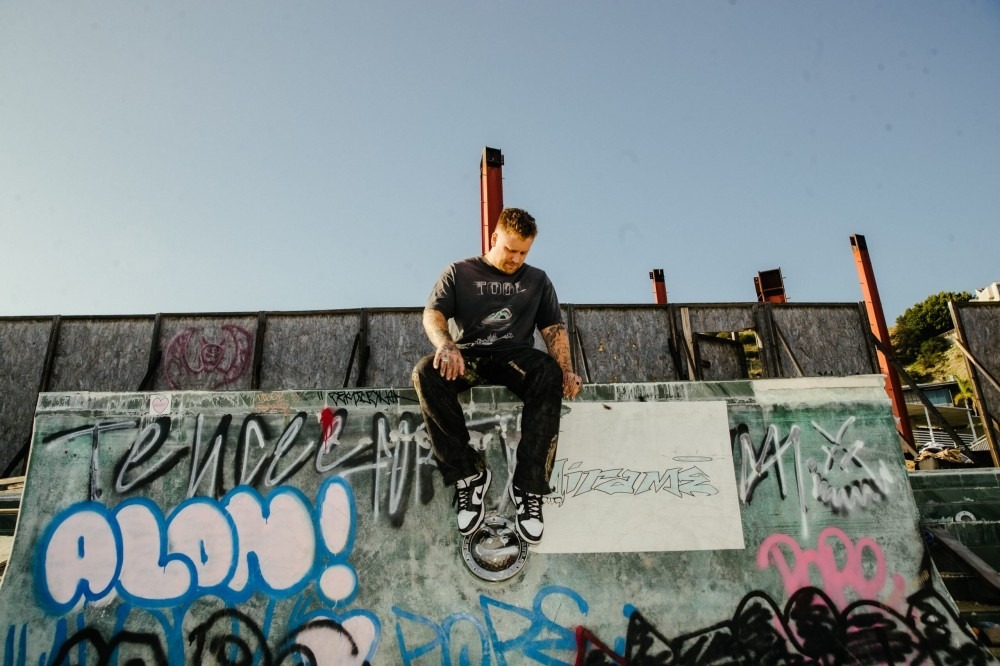 Kayzo's 'NEW BREED' album meant to "blur the lines" of what we know as dance music and rock
It feels like only yesterday when I interviewed the recent-D1 hockey player Hayden Capuozzo, aka Kayzo, at a small pizza shop in North Hollywood, accompanied by his manager, having just graduated from Icon Collective. In reality, that was back in 2015 and a lot has happened since then — he's released two albums, launched his own label, headlined festival stages, and created and cultivated a devoted fanbase that lives for his unique and fervent blend of electronic and rock.
Today, Kayzo releases his third studio album, NEW BREED. As the name suggests, the goal of the album is to begin a new story.
"New Breed is about the next generation. The turning of a page. The continuing journey of KAYZO and the constant progression of evolution of my sound within the many layers of what makes me who I am," says KAYZO. "Pushing myself and others to continue blur the lines of what we know as dance music and what we know as rock. Meeting in this grey area of the two worlds and not knowing what side is what. New Breed is the shedding of the old and celebrating what's to come."
Of the 20 tracks on the album, only four had previously been released as singles, meaning 80% of the album is brand new and never released, though you're sure to have heard some of them if you've seen Kayzo live recently.
Listen to the full album below! Kayzo's New Breed Tour launches July 02 in Portland, making stops in New York, Boston, San Francisco, Denver, and an Imagine Music Festival appearance in Atlanta. More dates to be announced in the coming weeks.