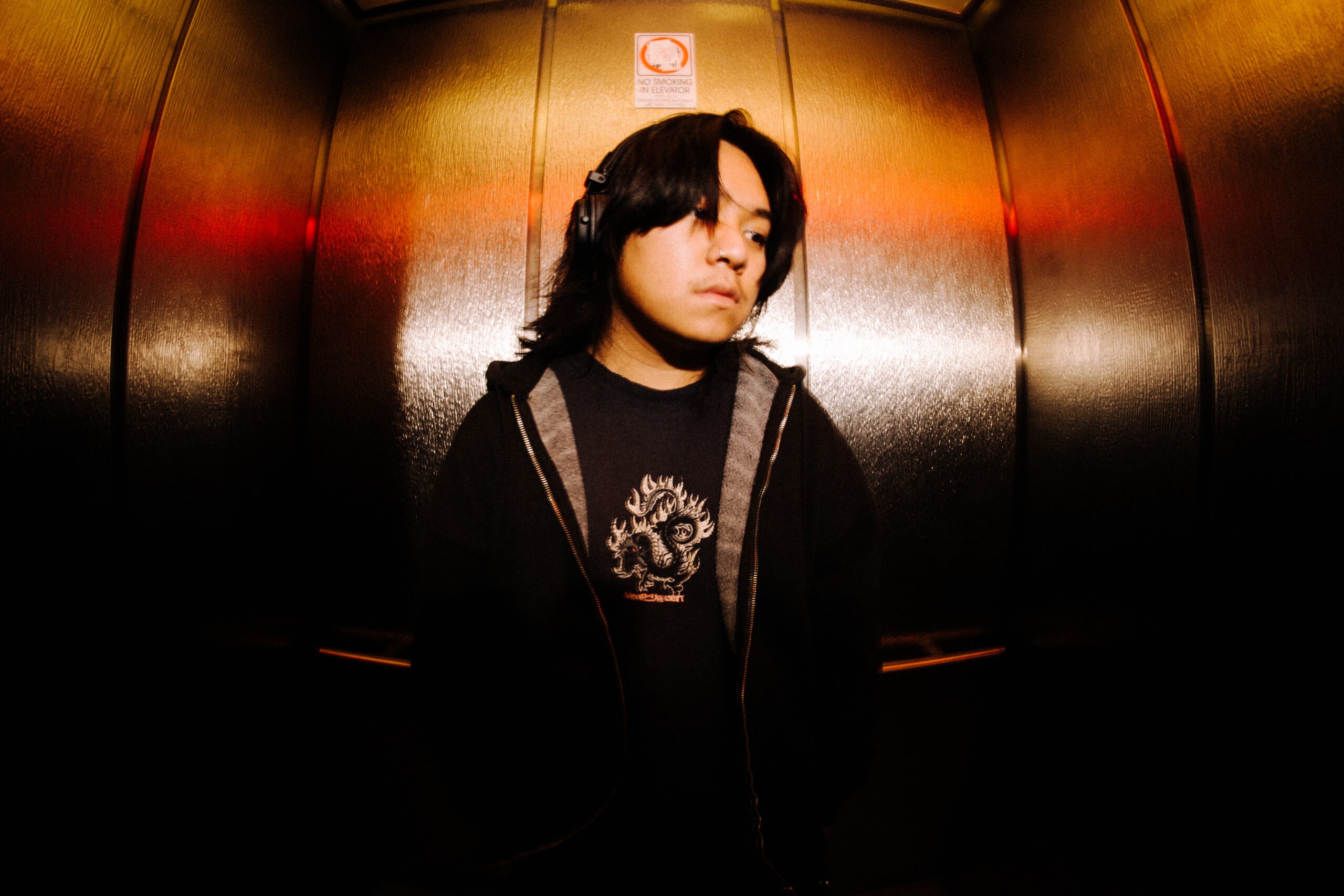 Knock2 drops highly anticipated 'ROOM202' EP following sold out tour run
If you can name one Knock2 song, it's probably his breakout his "dashstar*". However, the talented artist is making sure he isn't resting on his laurels with his newest EP, ROOM202.
On Twitter, he wrote, "I wanted the sonics of room202 ep to reflect why I fell in love with dance music in the first place. I grew up listening to the electro era n everything on the radio in the 2010s. I fucking loved how fun the music was. the melodies.. rhythms.. everything was soo infectious man."
The EP contains four fresh songs in addition to the two previously-released singles, "Make U SWEAT!" and "gettin' hott." Every song is perfectly aligned with his unique sound, while still pushing to explore something new and nostalgic each time. Many of the elements, especially as you might hear them in "JUMP in," are shared by a lot of that crew, including ISOxo and FrostTop. But they way each artist is able to embody the same spirit with different influences and takes is what makes each of them, not least of all Knock2, special.
"All the IDS played in the set were demos and it only came to be finished as the release date came. I loved the entire process of writing and finishing this EP," Knock2 said. "I bought a new laptop and took it all the way to Vienna, Austria, to visit my girlfriend that I haven't seen in months. Nothing beats working in an unfamiliar place but finding comfort with the people you love. I wanted to bring back that special energy I felt listening to old electro and pop electronic music, but also push the soundscape further in today's sonics. That's why I got DEV on one of the records because I knew her voice was gonna spark a core memory for my generation."
He continued, "I wanted to showcase my range as a writer and producer creating genre-bending moments. As I'm typing this, the EP has not been finished yet. I feel the pressure, but I believe pressure creates moments. So here I am again, trying to prove one."
Collaborations with DEV and Fussy on "Are U Feelin Me" and "Rock Ur World" definitely bring the whole EP to another level with a slight hint of pop, and especially nostalgia.
Check out the full EP below now!