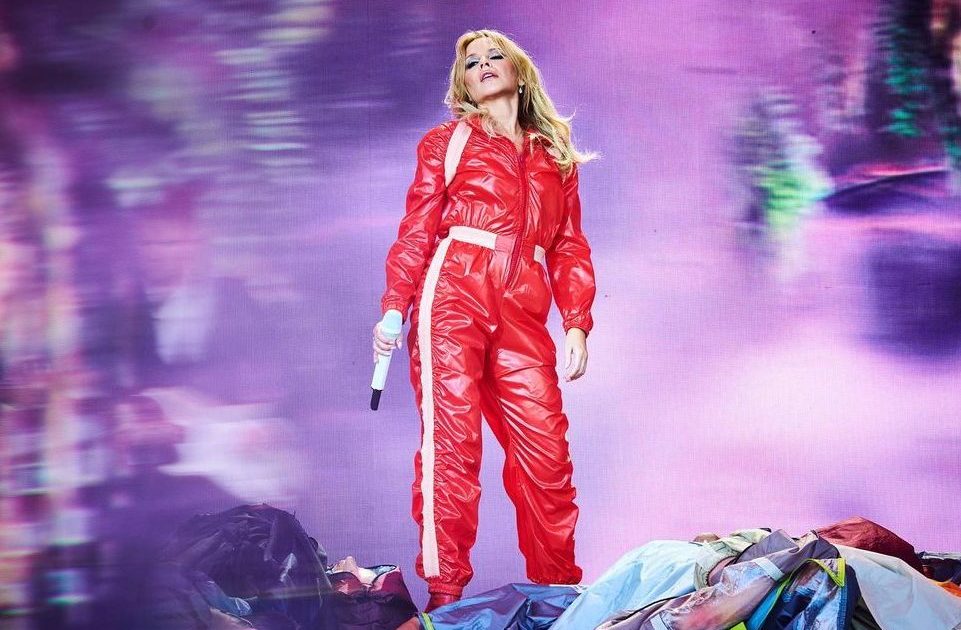 Kylie Minogue to collaborate with Basement Jaxx, Purple Disco Machine and more!
Some news certainly worth grabbing your attention is Australian pop superstar Kylie Minogue will be collaborating with some global dance heavyweights on a hotly anticipated remix album.
What's in store is a re-release of her 2020 album 'DISCO' with various edits and remixes of tracks from the release dubbed as the 'DISCO: Guest List Edition' – ha!
The 2020 album is an astonishingly 15th studio album from the heralded artist.
The new album features not only remixes from Basement Jaxx and Purple Disco Machine but collaborations with Dua Lipa, Years and Years, Jessie Ware and more.
One of the first remixes landed a few months back with Kylie and Dua Lipa on "Real Groove" getting a Studio 2054 re-work!
Check out the full tracklisting of disc one and disc two below.
Disc 1
01. Magic
02. Miss A Thing
03. Real Groove
04. Monday Blues
05. Supernova
06. Say Something
07. Last Chance
08. I Love It
09. Where Does the DJ Go?
10. Dance Floor Darling
11. Unstoppable
12. Celebrate You
13. Till You Love Somebody
14. Fine Wine
15. Hey Lonely
16. Spotlight
Disc 2
01. A Second to Midnight (With Years & Years)
02. Kiss of Life (With Jessie Ware)
03. Can't Stop Writing Songs About You (With Gloria Gaynor)
04. Real Groove (With Dua Lipa) (Studio 2054 Remix)
05. Say Something (Basement Jaxx Remix)
06. Say Something (F9 Club Mix)
07. Say Something (Syn Cole Extended Mix)
08. Magic (Purple Disco Machine Extended Mix)
09. Real Groove (With Dua Lipa) (Studio 2054 Initial Talk Remix)
10. Dance Floor Darling (Linslee's Electric Slide Remix)
How about this sublime remix by Freemasons a few years back??