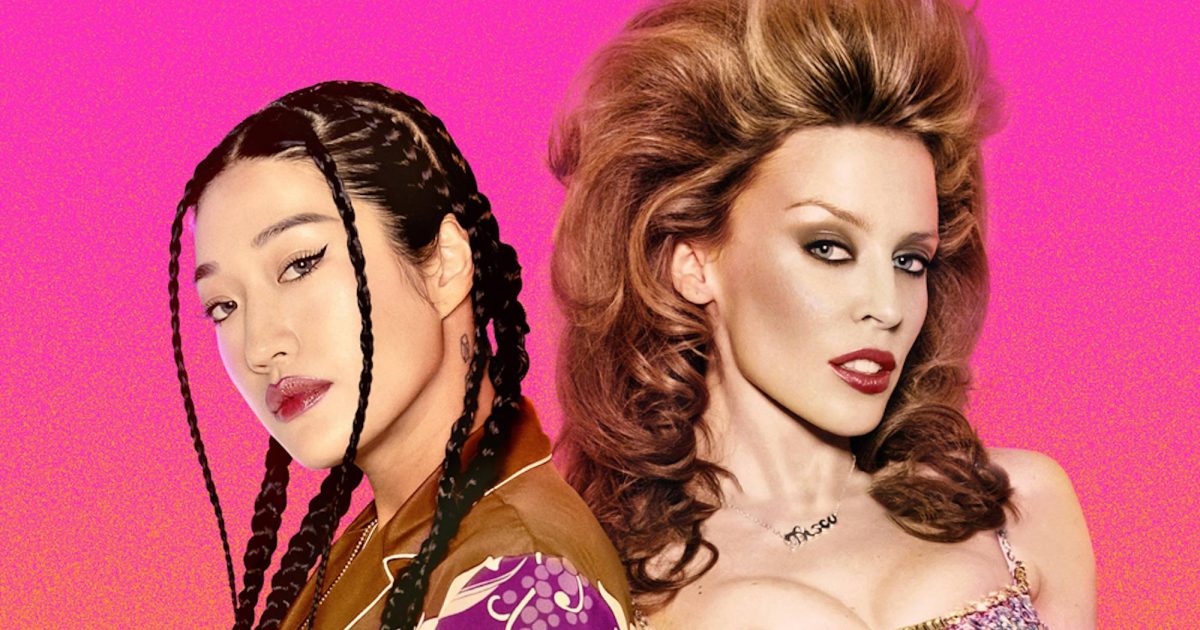 Kylie Minogue's "Can't Get You Out Of My Head" gets remix from Peggy Gou
Australian dance-pop royalty Kylie Minogue has had her classic track "Can't Get You Out Of My Head" get the remix treatment from Korean powerhouse Peggy Gou.
The remix is a fairly subtle nod to the danceability of the original track that has been storming dancefloors across Australia and globally for decades. It also features a fun edit of the original music video with Peggy and Kylie zooming around town.
The crossover has come courtesy of Magnum Ice Cream which is giving us flashbacks to the last golden era of dance music around 2010 when many brands linked up with DJs and artists. Some of those collaborations included Deadmau5 and SONOS, Skrillex and Samsung, David Guetta with Coke Cola, Volvo and Avicii (rip) and probably the most influential was Swedish House Mafia's partnership with Absolut Vodka and their sold-out Madison Square Garden shows and for some time, continued alignment with the brand.
While none of those really proved any staying power for the genre it did show there was commercial viability of dance music at the time. With this crossover we're seeing now, maybe it's a hint that dance music is once again hitting its stride?
The lesson is hopefully being learnt though, find a classic track and give it a subtle nudge into the clubs! Peggy Gou will play this year's Falls Festival and Lost Paradise.