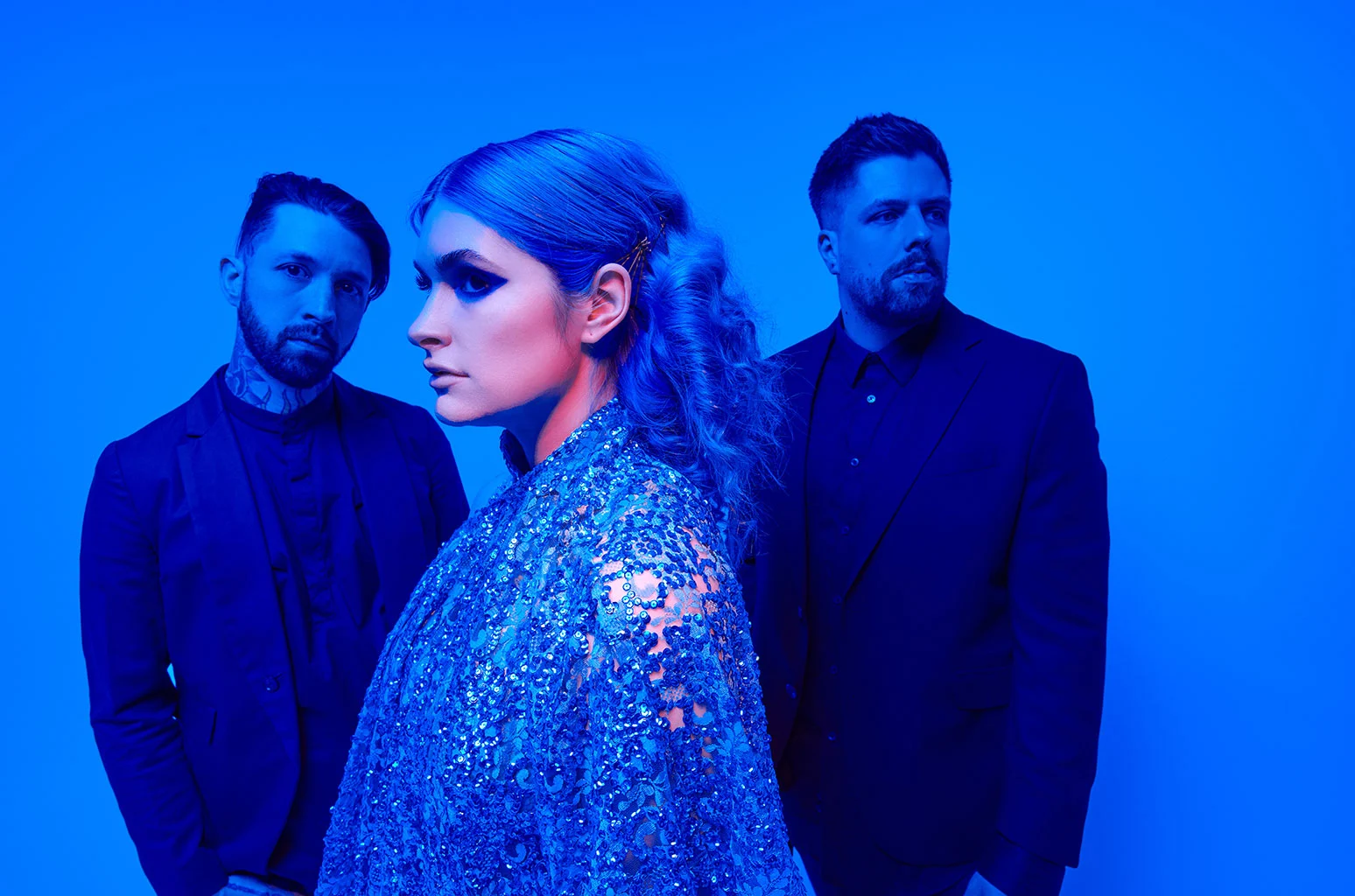 listen to the latest single 'The Void' by Spiritbox
Canadian progressive metal band Spiritbox has unleashed their latest single, "The Void." The powerful track showcases the group's signature blend of melodic hooks, crushing riffs, and dynamic vocals. Fans of Spiritbox have been eagerly anticipating new music from the band, and "The Void" delivers on their expectations, further solidifying the band's status as a force to be reckoned with in the world of heavy music.
Spiritbox, consisting of former Iwrestledabearonce members Courtney LaPlante and Mike Stringer, as well as bassist Bill Crook, has been steadily gaining traction since their formation in 2017. The band's unique sound, which fuses elements of progressive metal, djent, and atmospheric rock, has captivated audiences and garnered a loyal following. The release of their debut album, "Eternal Blue," in 2021 was met with critical acclaim, and the band has continued to push boundaries with their new material.
"The Void" is a prime example of Spiritbox's ability to create intense and emotive music that resonates with listeners. The track is marked by LaPlante's powerful vocal performance, which effortlessly transitions from hauntingly melodic singing to guttural screams. Meanwhile, Stringer's intricate guitar work and Crook's pulsating bass lines provide the perfect backdrop for the song's complex rhythms and captivating atmosphere.
As Spiritbox continues to make waves with the release of "The Void," fans and critics alike eagerly await the band's next move. Their dedication to experimentation and innovation in their music has set them apart in the heavy music scene, and "The Void" serves as a testament to their talent and growth. With each new release, Spiritbox further cements their position as a pioneering force in progressive metal, leaving fans excited for what's to come.