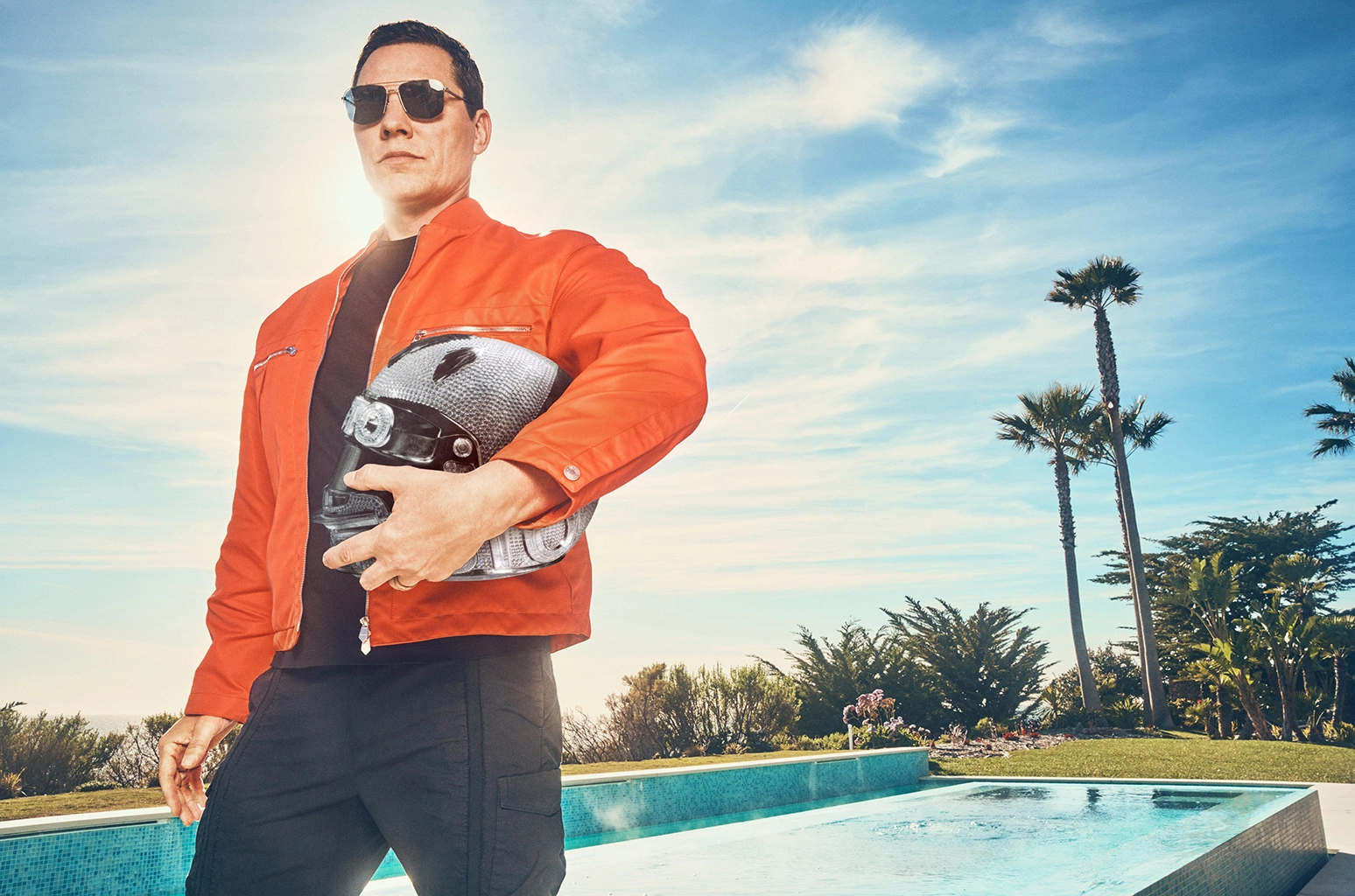 Listen to Tiësto's Celebratory Album 'Drive', as he Strives for New Heights
Tiësto, the legendary Dutch DJ and producer, has announced the release of his highly anticipated new album, "Drive." The album is set to launch on May 5th, 2023, and is expected to be a remarkable addition to his already impressive discography. Fans can't wait to hear the fresh tracks that Tiësto has crafted, as his albums have always been known for their unique blend of genres and styles.
Drive, featuring 14 tracks, showcases collaborations with top artists like Avicii, Alesso, Don Diablo, and KSHMR. The album also includes some up-and-coming talents, promising to deliver a diverse array of musical gems. The lead single, "The Motive," which features vocals from UK singer-songwriter Rothwell, has already received rave reviews and has set the stage for the album's anticipated success.
To promote the album, Tiësto is embarking on a world tour, "Drive World Tour," beginning on June 10th, 2023, at The O2 Arena in London. The tour will span across multiple continents, with shows in Europe, Asia, North America, and Australia. Fans can expect an incredible live experience, complete with stunning visuals and state-of-the-art sound systems.
With the release of Drive and the upcoming Drive World Tour, Tiësto is once again set to make waves in the electronic dance music scene. His dedication to pushing boundaries and blending different musical genres demonstrates his enduring talent and passion for his craft. Mark your calendars for May 5th, 2023, and gear up for a phenomenal musical journey with Tiësto's latest offering.