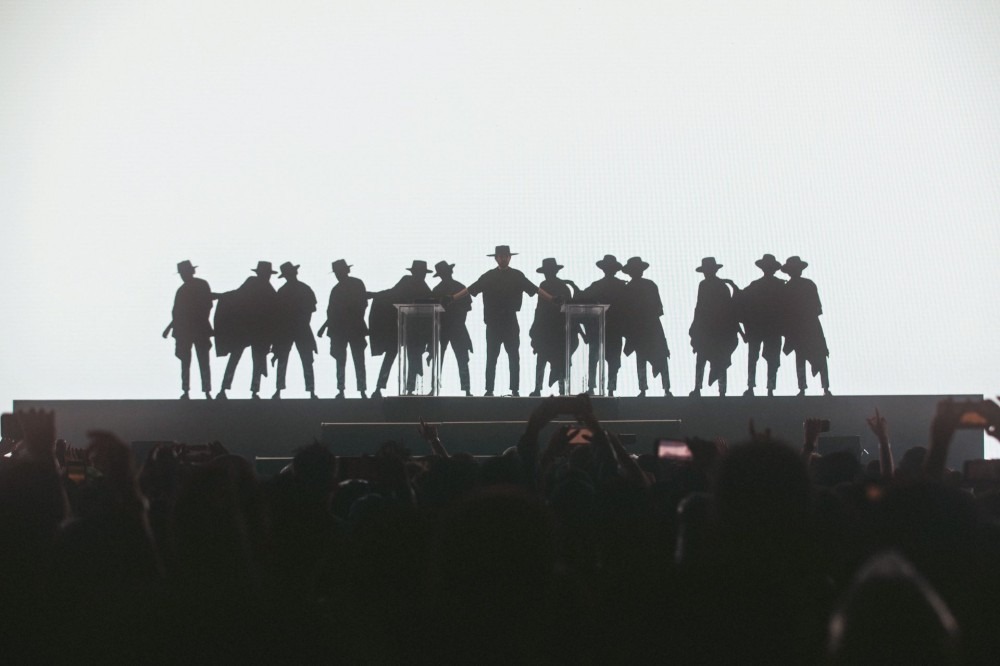 Madeon Brings Immersive Good Faith Forever Live Show to Brooklyn Mirage [Photos + Video]
Madeon's Good Faith Forever show was already a stunning visual experience before, but with the new production at Brooklyn Mirage, he and the team took things up a notch last night in New York.
Updating the visuals for the massive wide screens at the venue made the whole show that much more immersive.
Check out photos from Madeon and videos from fans below!
ULTRA WIDE FAITH @yasi pic.twitter.com/Jw2yAosUyh

— Madeon (@madeon) September 12, 2022
ULTRA WID FAITHHHH @yasi pic.twitter.com/RwWlZlxDVd

— Madeon (@madeon) September 12, 2022
Some of my favs from last night @madeon ?❤️ pic.twitter.com/RhCSBIDvXZ

— Kelly (86%) (@momma_kellz) September 12, 2022
i was literally thinking churches should have light shows the other day, made me a believer fr. heavenly experience in the rain ❣️ pic.twitter.com/k8Jq7TC1We

— say (⚬⃔⚬?⚬⃔⚬) (@dubukiro) September 12, 2022
Literally tears in the rain #believeinthearchitects pic.twitter.com/8Uw0SQOsbp

— wave (@DZNNY4) September 12, 2022
Absolutely UNREAL performance from @madeon tonight. Out of all of the GF sets I've seen, this was easily the best. Best live show on the planet, period. pic.twitter.com/dhspTi1a6z

— garrett ? pmd (post-madeon depression) (@kmkzpl) September 12, 2022
Literally tears in the rain #believeinthearchitects pic.twitter.com/8Uw0SQOsbp

— wave (@DZNNY4) September 12, 2022
Thank you lol I personally did the re-edit for this song's visuals and it was many hours of work so i'm glad it's noticed ? https://t.co/znXGvFduwl

— Madeon (@madeon) September 12, 2022
Photo via Yasi