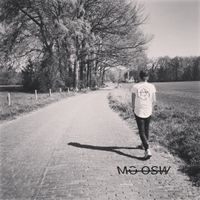 Mo Osw Drops A Fantastic New Track Titled "Let's Go"
Producer Mo Osw is releasing a new single, the fantastic electronic music single titled "Let's Go." Released via the Swedish label Wern Records on May 13, 2022, this outstanding new record is set to instantly conquer fans of the genre in sparking the desire to dance until sunrise. Mo Osw is a russian artist whose signature style mainly revolves around a sophisticated sonic cocktail in which Bass House, House, Tech House, and Slap House merge flawlessly to produce these otherworldly soundscapes.
The way he intertwined the vocals with the beat and instrumental is particularly well thought-of, adding to the already energetic vibe distilled by the track from beginning to end.
It is noteworthy to mention that Mo Osw is supported by musicbyLukas & TEAMMBL.
With "Let's Go" under his belt, the sky's the limit for Mo Osw in 2022 so stay tuned!