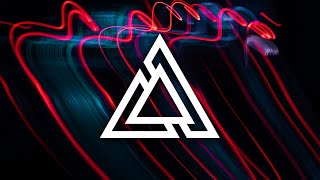 Nitepunk Presents "Point" Featuring Habstrakt
'Point,' a growling house track by Habstrakt and Nitepunk, is their first-ever collaboration.
There appears to be a sound barrier dividing the French-born house legend Habstrakt from the forward-thinking bass artist Nitepunk. But, despite their musical differences, the two masterminds are kindred spirits united by a punk rock state of mind that has given them access to build absolute mayhem in music form.
"Point" is the embodiment of their lawless mode of operation, with two of dance music's most desired colliding at the crossroads of gritty, ear-splitting house music. At first, grungy bass plucks and furious rave stabs swirl around the periphery, waiting for their own worlds to clash.
The booming lines "won't you rock with me one time" resound beneath the distorted fuzz of savage guitar riffs, before an avalanche of thunderous Reese bass and unholy rhythms wreaks devastation. By the conclusion of it all, the parallels between the two artists grow so loud that they are impossible to ignore.
Follow Nitepunk on Spotify, Soundcloud
Follow Habstrakt on Spotify, Soundcloud