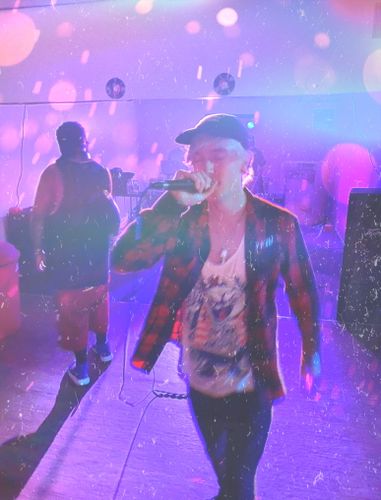 NYXKISS & Keyawna Nikole's collaboration At Its Best In New Track "Nose Dive"
NYXKISS and Keyawna Nikole's collaboration can be heard in the pair's new track titled "Nose Dive." Blending dark vibes with a superb production, the artist is once again displaying the incredible range of his talents, leaving fans wanting more.
Switching between Post-Hardcore-Electronicore to Horror-Core/R&B, NYXKISS brings a unique vibe that a variety of listeners can enjoy. Collaborating with artists such as Jonny Craig, TarekTV, and Dropout Kings, his experiences are just beginning.
Keyawna Nikole's ethereal vocal performance brings a beautiful contrast to the track's overall energy, and powerfully complements NYXKISS' signature style.
"Nose Dive" is set to appeal to large audiences of electronic music fans across the globe so hurry-up and stream this infectious new creation!
Follow NYXKISS on Instagram