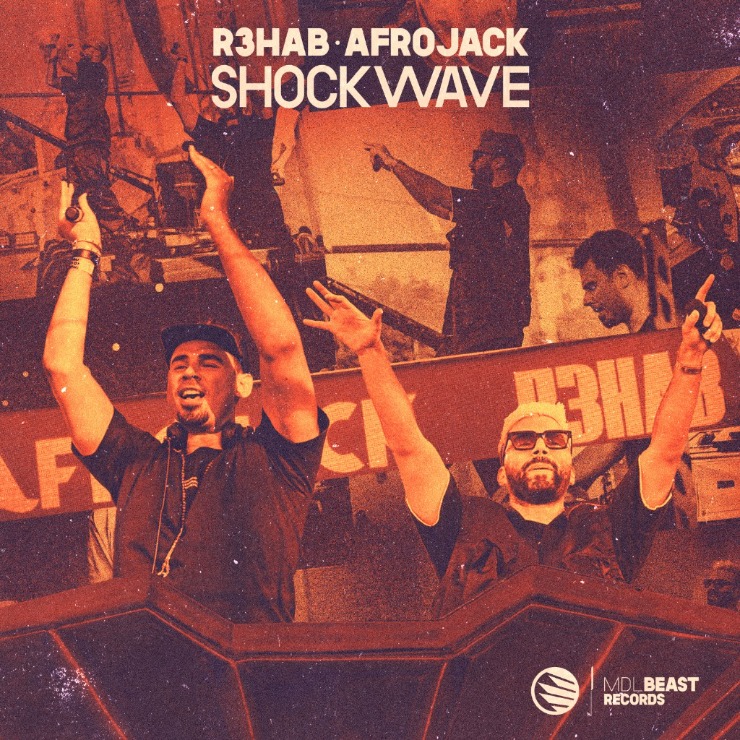 R3HAB and Afrojack Team Up For New Festival Banger "Shockwave"
R3HAB and Afrojack are back once again with another huge festival tune, "Shockwave." Fans will instantly recognize this track as one that's been heating up their live sets. Following up the more radio friendly "Worlds on Fire," the two Dutch superstars hold nothing back on their latest collab. With it's huge kick drums, bass-y synths and undeniable groove, "Shockwave" is a track designed to tear up the dance floor.
"Afrojack and I have worked together for over ten years, and this last year has been the best yet." R3HAB says. "We released our anthem 'Worlds On Fire,' remixed each other's records, and played B2B sets at the world's biggest festivals. We're excited to start 2023 with 'Shockwave,' which is unlike any record we've worked on yet. It's been a staple in our sets as we've developed it, and it's finally ready for its official debut. Each year keeps getting better, and we can't wait to see what this one has in store."
Afrojack adds, "It's been great being back together with R3HAB. We've got many records ready to pop; you can find some already in our sets, and we've been testing 'Shockwave' for a while now and we're pumped to put it out now!"
Check out the latest from R3HAB & Afrojack, "Shockwave" out now on MDLBeast.