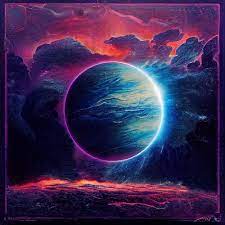 Ryan Crane Unveils A Stunning New Track Titled "Beam"
Electronic dance music artist Ryan Crane shares his many talents in a brand new track titled "Beam." With distorted vocals and an enthralling beat, this track is a magnificent anthem set to make fans dance through their endless nights. The versatile Ryan Crane is best known for his abstract painting skills and of course for his vibey electronic music, of which "Beam" is a sublime display.
He follows-up in style to his previously released tracks "Punk" and "Dust," both part of his 2022 LP release, Science Fiction Worlds.
For those who enjoy crisp synths with anthemic progressions and wonderful vocals, Ryan Crane is certainly the artist to listen to in 2022.
With the new track "Beam" under his belt, fans are now expecting major developments in his career throughout the coming year./
Follow Ryan Crane on Instagram