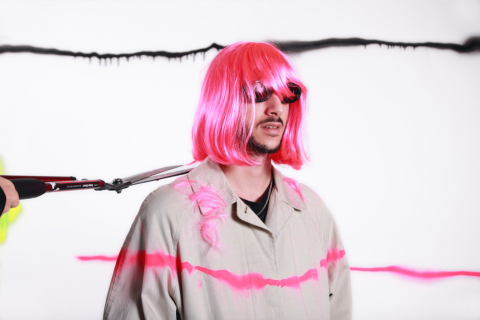 Shlohmo blends digital rock in apocalyptic new single
L.A. founding member of WeDidIt Shlohmo has returned with the second single 'Rock Music' to be taken from his forthcoming album 'The End'.
Having accomplished a bunch of remix in 2018 and labored with the likes of Post Malone, Corbin, Joji, Chance The Rapper, Yung Lean, Lil Yachty, Banks & Jeremih, the album see's him full his first LP since 2015's 'Dark Red' LP.
On Shlohmo's second single 'rock music', Shlohmo quotes the music is:
"Like a lovely anxious wreck, it's an enormous fucking mess and one in every of my favorite messes I've made"
Drawing inspiration from his curiosity in cults who view the tip of days as an event to relish, it's the sound of impending doom bringing calmness in its futility. Shlohmo has created an orchestral cavalcade of gorgeous synths browsing throughout a dystopian toned guitars for fantastically dramatic listening.
Shlohmo – 'The End' tracklist:
1 – Rock Music
2 – "The End"
three – "Hopeless"
four – "Eating Away"
5 – "Headache of the Year"
6 – "Ungrateful"
7 – "Staring At A Wall"
eight – "We Sat In The Car"
9 – "Panic Attack"
10 – "Watching A Video"
11 – "The Best Of Me"
12 – "By Myself"
13 – "Still Life"
Great information. you may pre-order the album in addition to a restricted vinyl press here!