Spring Awakening's monstrous phase two line-up is a who's who of dance music – EDM All Day
One week has passed since  unveiled their colossal , amidst rumors that Resident Advisor accidentally leaked the second phase the  event. …
One week has passed since  unveiled their colossal , amidst rumors that Resident Advisor accidentally leaked the second phase the  event. As it turns out, the rumors were true.
The three-day festival returns to Chicago, Illinois, June 8 through 10, boasting the usual suspects over two headlining stages: from and to and , along with fan favorites , , , , , and .
Joining the star power roster now are a number  high-prile phase two producers scattered across six specially-curated stages.  b2b , , and  will headline the Bass Kitchen stage; , , and join the branded stage; and , , and to the stage; plus & , , , and many more.
As the Midwest's largest strictly-EDM festival, Spring Awakening is known to boast an enormous billing  dance music talent. It seems their seventh annual event is shaping up to be their most substantial and robust year yet.
Tickets are on sale now along with more details on payment plans, on their .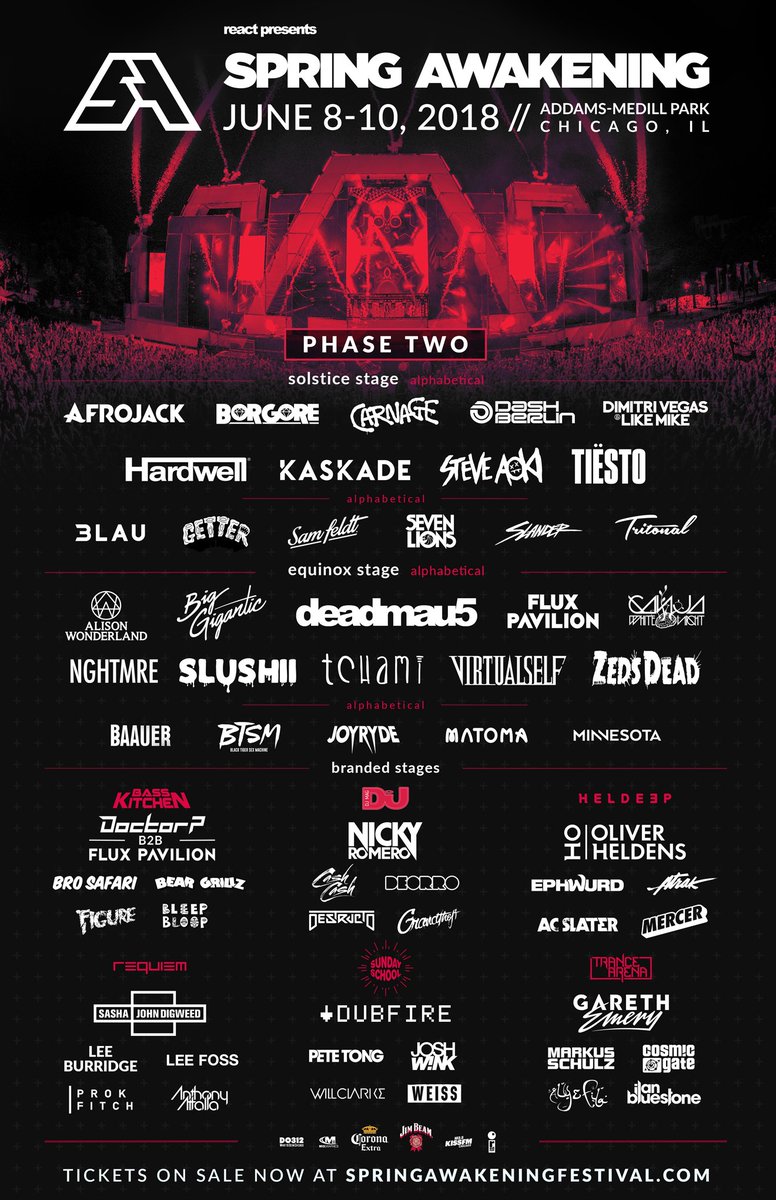 Featured photo courtesy React Presents