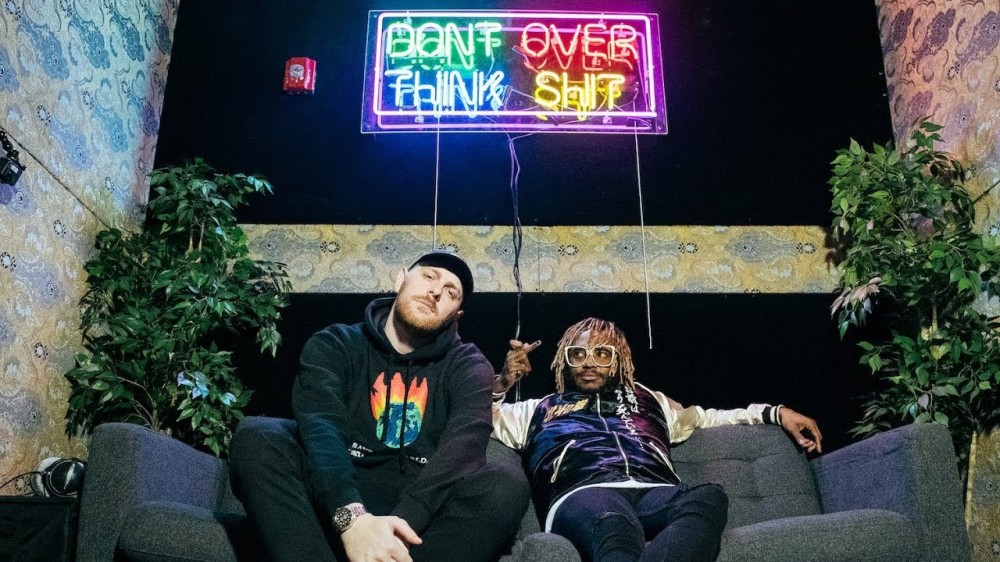 Thundercat freestyles with Kenny Beats on "The Cave"
by: Seth Eisenkramer
Feb 11, 2020
Not to be outshined by his collaborative album Unlocked with Denzel Curry, Kenny Beats continues his booming release streak with the help of Thundercat for a particularly off-the-rails episode of "The Cave." The chaotic nature of this episode is evident from the get-go, with a befuddled Kenny watching Thundercat drink two cans of highly caffeinated Yerba Mate within three minutes of arriving at the studio.
"Is this how we're starting? is this the start?" the trap producer exclaims as he stares into the camera.
Although Thundercat riffs on his five-string bass guitar to aid in production, Kenny is mainly focused on having his collaborator lay down some vocals for the uncharacteristically high bpm track he crafted beneath. Kenny tells the audience, "this episode is not going how it's supposed to go," moments before Thundercat grabs his fourth can of Yerba. Nevertheless, the duo is able to make "art" once Thundercat gets personal and honest with his lyrics.
Photo Credit: Sira Sounds