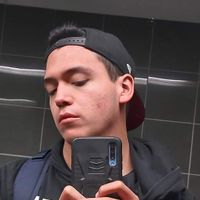 Young Talent Rodrigo Orozco Zavala Is Set To Take-Off With Powerful New Track Called "Down"
One of the fastest rising hip-hop artists from the UK Sho Kid comes out with an exquisite rap song that stays true to the authentic British hip-hop while trying original mellow pacing. Named "Dave Flow (Shotime)" the song embodies the artist's diverse skills of perfecting any kind of rap track and the result is something to be really proud of.
Rodrigo Orozco Zavala is set to become the face of Mexico's techno scene with his recent drop, a sensational single titled "Down." The young prospect creates a whole different realm of reality with the song, taking EDM to a whole new level. With immediate bangiing syhtnhs and strong beats, the artist prepares the listener for the mesmerizing breakdown– and then poof, the sequences take over creating magical electronic melodies.
Follow Rodrigo Orozco Zavala on: Instagram – Apple Music – Spotify