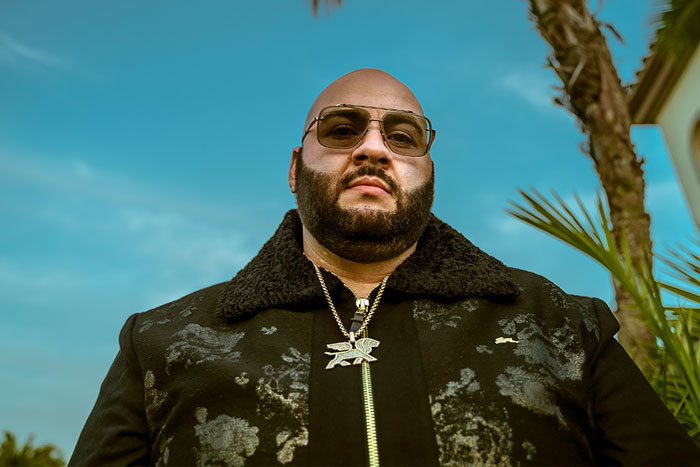 Biggie Babylon Returns With An explosive Music Video "All In"
San Diego-based award-winning entertainer, entrepreneur, branding genius and rapper Biggie Babylon returns with an explosive music video titled "All In," shot by Damien Sandoval.
The Chaldean rapper's new visual already counts 700K views on Youtube, just a few weeks after its release. The song stands at #2 records globally on DRT and has been praised by the Hip-Hop press worldwide.
Produced by Thom Genius, "All In" powerfully reflects Biggie Babylon's philosophy and attitude towards a risk all win all mindset that got him where he stands today.
During the pandemic, Biggie Babylon considered ending his music career, but then "All In" happened.
He says: "I couldn't picture what my life would be like without the music business and I decided I was ready to go "All In" one more time with everything I had. I was talking about this with my producer and friend Thom Genius and we decided that was going to be the subject for the first single. "All In" was recorded in Thom Genius's garage because all the studios were shut down still from the pandemic. The lyrics are pretty much a message to myself reminding me of who I am, what I've accomplished in life, and how it needs to be done. You have to go "All In."
Keep an eye on Biggie Babylon as he announced the imminent drop of a new album, Coronado California.