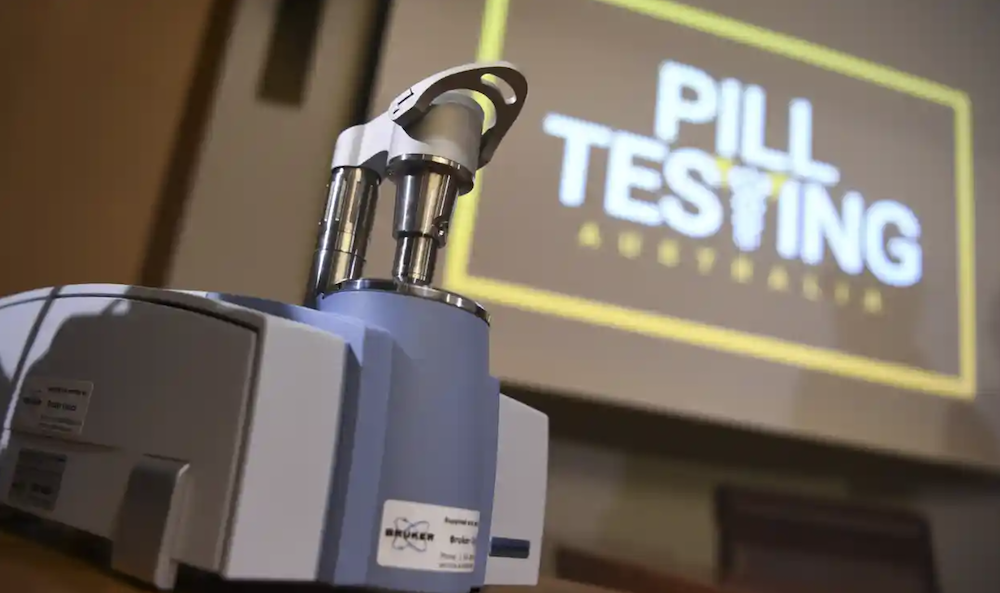 Canberra to get Australia's first ever pill testing site
Following what will likely be the decriminalisation of small amounts of drugs in the ACT has come another 'watershed' moment with the approval of a dedicated pill-testing site in Canberra.
The official program follows a handful of drug testing trials at the Canberra stop of the national Groovin The Moo festival that identified unknown toxic chemicals in the drugs tested and ultimately saved lives. An earlier coronial inquest into festival deaths recommended pill testing and other harm reduction measures according to The Guardian.
The concept is straightforward enough in anyone potentially deciding to use drugs can take them to be scientifically analysed and find out exactly what is in them. They also have a chance to speak with a health care professional who will advise of expected results but also highlight the dangers and advice on returning or seeking medical help if unwell.
Those looking to use the services will be able to over the next 6-months and two nights a week (assuming Friday and Saturday) with the program likely to expand based on results and demand. The Canberra program will be run by Harm Reduction Australia in conjunction with the Australian National University and local health service provider Directions.
Another positive to the program is real-time information on what drugs are being used and circulating within the community which is integral for state and possibly federal governments' decision-making around harm reduction.
Long time advocate Dr Caldicott said;
"There's stuff going on out there that we need to get our fingers all over … some of that will be identified by chatting with people who inject drugs and some by people who go to music festivals. With a fixed site, we can chat to people who go to music festivals all year round and for the first time people who inject drugs."
He added that this opens the door for other states to follow suit;
"One of the things that is really interesting about this is it represents a jurisdiction accepting what is effectively universal advice and expertise and making policy out of it,"  adding "[Whether other states pick it up] depends on the political appetite of other jurisdictions to protect their citizenry in a similar way.
"The expertise has always said this is what we should be doing, but the real watershed is in the political courage to allow oneself to follow the advice and the evidence. It's our political counterparts who deserve the credit."
NSW's Governor-General has also put forward to the Government the idea of moving towards fines instead of charges for possession of personal amounts of drugs but is nowhere near as far-reaching as their ACT counterparts.
More recently Canada's third-biggest province, British Canada will trial a 3-year program in decriminalising cocaine, MDMA and opioids to address drug abuse and overdoses in a 'health first' approach.
Thailand was another recent country that effectively decriminalised marijuana in an effort to free up police resources and focus on harder drugs.
Drug testing has existed across the world globally with places like the Netherlands and the UK offerings services for decades now with the aim of equipping people with the most up-to-date information as well as an honest chat with health care professionals that ultimately allows them to make the most educated decision.