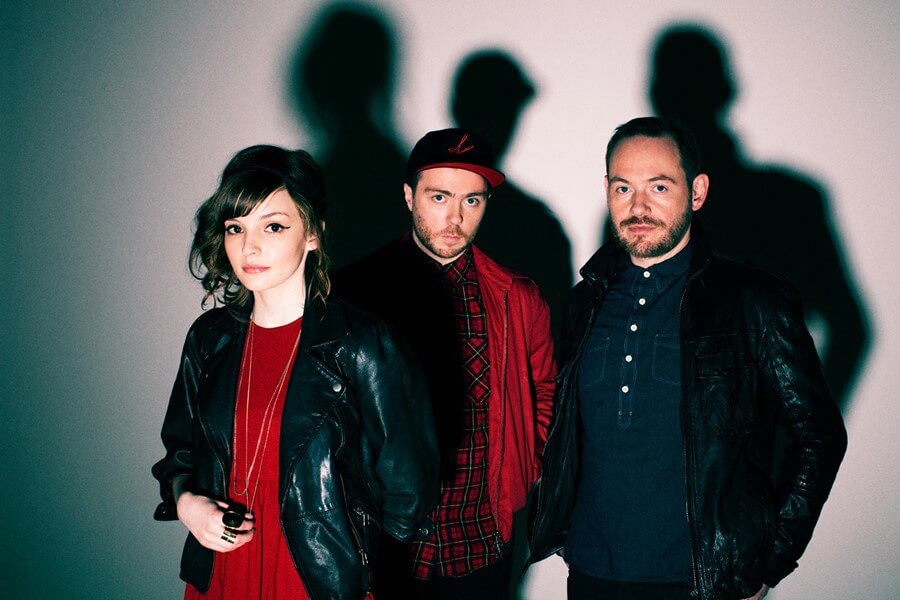 CHVRCHES share 'Death Stranding' from Hideo Kojima's forthcoming video game soundtrack – EDM All Day
by: Jessica Mao
Oct 4, 2019
Resounding synth-pop trio, CHVRCHES, have returned with their newest single: collaboration with video game auteur, Hideo Kojima, "Death Stranding." The track comes from the soundtrack scoring Kojima's latest venture, action game DEATH STRANDING: Timefall.
The soundtrack will be released in November alongside the video game. The full LP features original tracks from a variety of prominent artists including Khalid, Au/Ra, Alan Walker, The Neighbourhood, and more. Kojima's game focuses thematically on the connection between life and death, building on the idea of forging "Strands" with other players in an attempt to reconnect a fragmented society. CHVRCHES' "Death Stranding" imbues the band's beloved synth-pop, airy vocals, and euphoric synths—concurrently reflecting the light vs. dark present in Death Stranding's through line.
"We were really excited about the opportunity to work with Kojima because we have been fans of his work for a long time," the band says of the release. "He has always been such a visionary in the gaming world and we were honored to be involved in the project. The concept of 'Death Stranding' is so unique and really felt to us like it was challenging people to care about the world they create—in the game and otherwise. We wrote this song specifically for Death Stranding, thinking of the themes of the game and what it is trying to say to people."
CHVRCHES' most recent album Love Is Dead arrived last year, May 2018 and saw the Glasglow act joining forces with Grammy-award winning producer Greg Kurstin. DEATH STRANDING: Timefall is out November 7 on Sony/RCA.
TRACKLIST:
01 Khalid – "Trigger"
02 Au/Ra & Alan Walker – "Ghost"
03 CHVRCHES – "Death Stranding"
04 The Neighbourhood – "Yellow Box"
05 The S.L.P. – "Meanwhile…In Genova"
06 Bring Me The Horizon – "Ludens"
07 Flora Cash – "Born In The Slumber"
08 MISSIO – "Sing To Me"
H/T: Stereogum