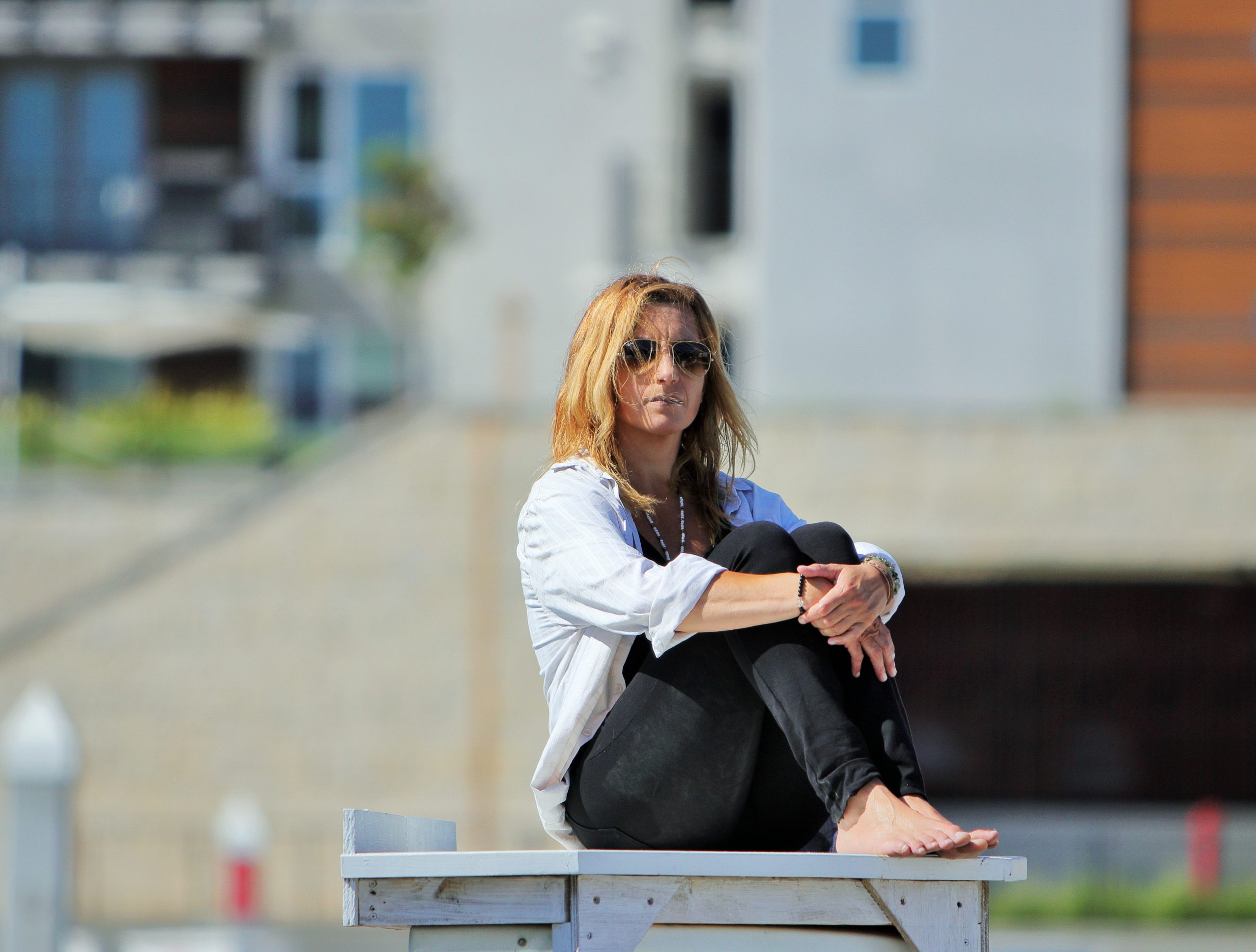 EXCLUSIVE INTERVIEW WITH MYA ON "RAIN" & FORTHCOMING ALBUM DYSTOPIA
Multi-talented singer-songwriter Dalila Mya, just dropped her exhilarating new single "Rain." We've had the pleasure of chatting with the up-and-coming artist about her new music video, upcoming album Dystopia, and the Mya Project.
Read more about the natural-born talent and how she believes that " The universe speaks to us through the sound of the planets."
First off, congratulations on the release of "Rain." It's the first single off your upcoming album Dystopia. Why did you choose to introduce the LP with this track? What does the song mean to you and what is it about?
"Rain" is one of the first songs I wrote for my new album, and the very first one I was completely satisfied with. It came out all together on a rainy night while I was working in my studio. I was feeling a little depressed for personal reasons, and I felt like the rain outside was helping me clear up my mind. It's a reminder for everyone that no matter how hard life can be – our strength as human beings is the ability to get back on our feet and never give up on ourselves.
How did you come up with the idea of the music video for "Rain"? Are you interested in directing more videos in the future? Is it a skill you would like to further develop?
I live in LA. There's a community of homeless people in my neighborhood, and sometimes I stop by to help them with food and I like to listen to their stories. you might be surprised by the depth and profound wisdom of certain people living on the streets. That was the main inspiration for Harwood Gordon's part (the main actor) in my video. He plays the part of a veteran homeless guy living on the streets with his dog. In the video there's a parallel between his story, his sadness, his regrets – and mine. no matter where we live, how we live, what we do for a living. we're all human beings. with feelings, dreams, regrets, hopes and empathy.
Harwood Gordon features in the video as a homeless veteran. How did that collaboration happen? Is it true that you are friends/neighbors? There's also a very special appearance from your dog Jasper. It's challenging to shoot with animals, how did you manage to pull that off?
This story is amazing. I actually knew Harwood as an actor back in England, since I watched his outstanding performance in a music video by "Soulsavers" – "Take me back home". I loved that song and the video. years later, I moved to LA and next thing I know harwood is my neighbor! I took that as a sign from the universe. we had to produce something together. I knew that. and since i was working on my new release, i asked him to listen to the demo of rain. We spoke for an entire evening. A week later we started working together on the video, the rest is history! The video also features my dog Jasper. Working with him was so easy, my doggo is a lhasa apso, a very chilled breed because it's a dog bred by the Tibetan monks for the purpose of following them during their mantra prayers in the Himalayan region. I consider Jasper an old soul trapped in a dog's body. He's my best friend, my companion, and our connection goes beyond the physical world. He's known in my neighborhood as the "Tibetan monk". Working with him in my video was a piece of cake. It took us just 3 takes to get the right one.
You have received a BA in Sound Engineering and Physics. Tell us more about that experience and your fascination with the universe and physics of sound. How has your education shaped the way you create music?
I was born with a perfect pitch, a gift and a blessing. My music education started at the age of 3. I was able to play any melody I heard for the first time on my piano. It was a natural choice to pursue a career in music and I consider sound as my purpose.
I've always been fascinated by the physics of sound -so after graduating from the conservatory of music (I'm a professional violinist), I decided to pursue my career as a musician and sound engineer. I attended the SAE Institute of Sound Engineering in the UK and deepened my knowledge of acoustic with a Degree in Physics in the same country.
The universe speaks to us through the sound of the planets. our planet earth speaks to us through the schumann resonance. We are made of light and sound. and for me – that's the most fascinating thing about living in this world. My music reflects my passion about the stars, the universe (which I consider our God) and our origins as human beings. We are made of stars, we came from the stars, we resonate with the stars and planets.
What was it like collaborating with bands from different sides of the world? You've been to Germany, England, Italy, and the United States. What has each country added to your experience and knowledge?
Working with bands from different sides of the world helped open my horizons. We are all beautifully different, and our differences make us special as human beings and as musicians. Germany taught me excellence in sound technology and efficiency. The majority of my microphones, sound speakers and gears are german. the best of the best. Italy taught me to love art and history. I'm grateful for my studies in Latin and Greek. History is the key to understanding our present and possibly the future. and italy is the land of culture, art, history – and let's not forget – the best food in the world!! 🙂 England is the place where I grew up as a music producer and sound engineer. I consider myself an "English subject" when it comes to recording, producing and mastering my music. England made me a good sound engineer. I mixed the British way". My main music inspiration comes from English bands.
I would also like to ask you about Mya Project. How did that project come alive?
MYA project stands for "many years ago" (mya). It all started back in 2005 while studying as a sound engineer. I always loved writing lyrics and chords. But the school of sound engineering gave me the tools and knowledge to start producing my own music. I love the fact that I'm completely independent and I can take care of all the steps and aspects of my music production. from the songwriting to the mastering, including the videos!
Who are some of the artists that have influenced your sound? Who did you listen to while growing up? Who is your dream collaboration?
Depeche mode is by far my first love. I remember being a kid when Violator was released. I told my mother – I will one day write and sound like this. I consider Martin Gore one of the greatest songwriters of all time. I dream about collaborating with him and Trent Reznor of Nine Inch Nails, another iconic band I love. The sound of Nine Inch Nails is rough and gets into the deepest part of me. I also admire Reznor's work with his film scores in partnership with Atticus Ross. What a duo! Tool is another band I worship for their sound, lyrics and depth of their music. I actually worked on tour with them as a technician and that was a life changing experience. I consider Danny Carey one of the best drummers along with Gavin Harrison of Porcupine Tree, another favorite band of mine.
It's almost the end of the year! Do you have any specific plans for 2023 other than the release of Dystopia?
More music, more productions, more yoga, more studies about the universe, more time spent with my telescope staring at the stars in the desert. mMore videos, more time with my doggo, more time spent meditating. No matter what, even if the world comes to an end, you'll find me sitting in my studio playing my moog synthesizer!!
Watch the official video for "Rain" on YouTube: