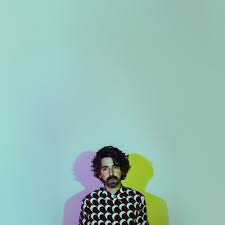 Felix Cartal Takes Us To Another Universe With "Down To Earth"
Felix Cartal takes his large community of fans and us to another universe with the mesmerizing track titled "Down To Earth." The established artist once again surprises with the sublime vocals packed-in this new hit song, perfectly matched to the instrumentation and overall vibe of the track.
No newcomer to the scene, Felix has racked up a string of hits, and won a JUNO Award in his native Canada in 2020, with his club-ready dance tracks and expansive electronic pop.
Folk-tinged, dance-pop anthem, Mine (co-written with LA-born singer Sophie Simmons) is one of two singles on the album to have gone platinum in Canada. The other, Love Me (with Lights) won a JUNO for Best Dance Recording in 2020. Ironically, the two mutual fans had met at an earlier JUNO awards. Elsewhere, Felix's ability with vocal chops lends Going Up a distinctly Discovery-era Daft Punk vibe.
With yet another timeless track under his belt, Felix Cartal keeps proving he is one of the world's best DJ and producer. Until a new release is out, make sure to stream "Down To Earth" on repeat!
Follow Felix Cartal on Instagram