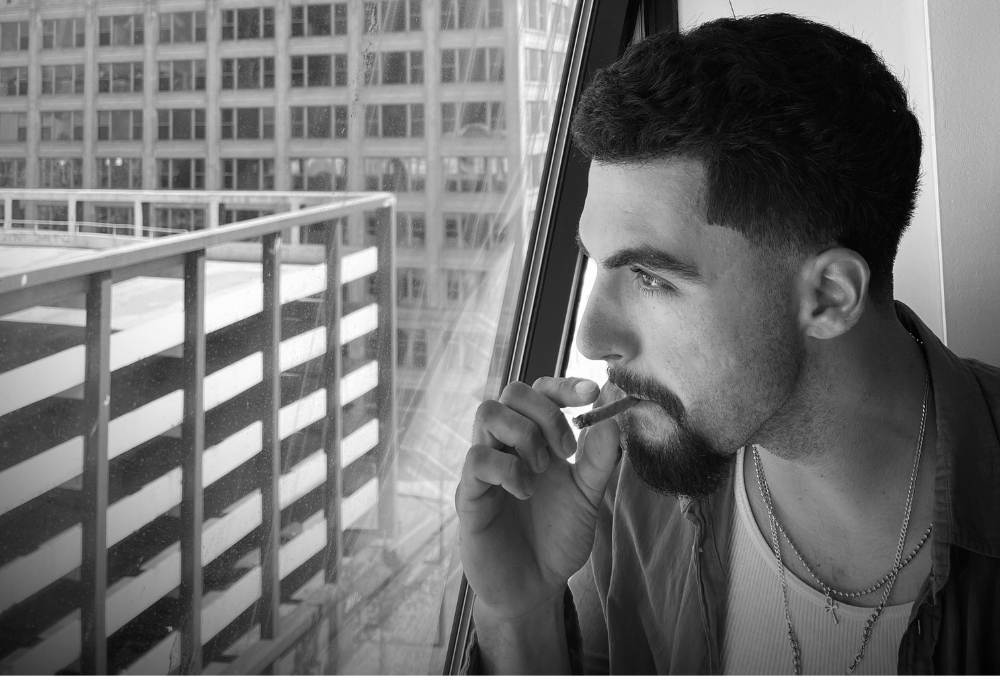 Gabriel Drabkin Shares A Surrealist Music Video For "TILLIMFREE"
Following "Tried Calling" and "Bag," up-and-coming rapper, Gabe Drabkin, returns with a thought-provoking track, titled "TILLIMFREE." Tackling profound universal topics that are central to the human experience, the Hip Hop and R&B artist awakens the urge of self-realization and self-contemplation among his listeners.
The single comes with an accompanying video filmed by Spencer Ortega and directed by Found Format's Steven Cleavland and Kyle Kadow. The creative team captures Drabkin in a world filled with surrealism, as he plays chess with a talking tree and literally floats on air as the sky pours down sunflowers.
Produced by Mitch Geist, the new single is a look into the artist's mind and soul. He explains: "Battling certain influences and people that hold me back from finding freedom, 'TILLIMFREE' has a message of finding the chains that tie you down in life and acknowledging them and freeing yourself from them."
Drabkin, who thinks that good lyrics are the pathway to really great tracks, sings: "In these lies I breathe free till the day dead/ I got a few I fall back on/ I'm about as good as they come/ The highest high playing them damn drums/ I see what I've loved and see what I make."
Planning to drop five new EPs in 2023, Gabe Drabkin is working hard to share music that showcases his different preferences and styles. Influenced by Mick Jenkins, Michael Jackson, Earth Wind & Fire, Isaiah Rashad, The RZA, and Prince, the artist integrates R&B, Hip Hop, and Soul, to create songs like "TILLIMFREE," "Morning Sun," ft. Rocklee, "uaintheard?" and "Forgiveness," ft. YGTUT.
Watch the official music video for "Till I'm Free" below:
Listen to "Till I'm Free" here: