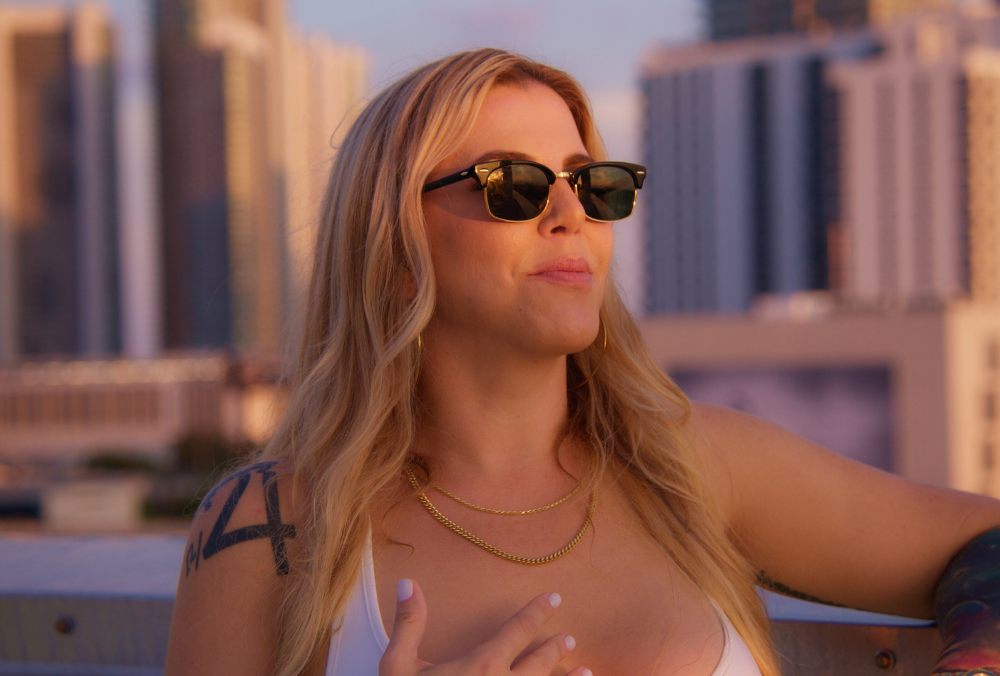 Kara Major Talks Manifestation & Music: The Inspiration Behind "Everything Works Out" 
EDM artist, Kara Major, highlights her latest release, "Everything Works Out," which was inspired by Abraham Hicks' teachings on manifestation. The musician talks about how the mantra "everything is always working out for me" has helped her realign her spirit and create her reality.
Major also opens up about her previous release, "Narcissist," and how it reflects her personal experiences with narcissism. She explains how she incorporated the teachings of Dr. Ramani Durvasula on narcissistic abuse into the song and video as a form of emotional release and a contribution to the narcissistic awareness community.
Read the full interview below.
Your latest release, "Everything Works Out," is inspired by Abraham Hicks' teachings on manifestation. Could you elaborate on how she inspired you to create the single? In particular, what aspects of these teachings did you find most impactful in shaping the message and sound of the song?
The song was inspired by one of her most popular mantras and affirmations "everything is always working out for me". I fell in love with this affirmation years ago. It's one I have used for years to set my day and realign my spirit as needed. Like Abraham, I'm a firm believer that our thoughts and words affect and create our reality. It's human nature to fall under negative thought processes from time to time and it's affirmations like this that can pull us away from them and place us back on our peaceful path making way for our deepest desires to manifest. I thought it would be an amazing concept to place it within some high vibing music to further amp this message to the universe.
The music video for "Everything Works Out" showcases Miami's vibrant nightlife and captures its positive essence. How important was it for you to incorporate this setting into the visuals, and how do you think it enhances the overall message of the song?
The aesthetic of the video was very important to me. I wanted to show the world not only the beauty of where I'm from, but also my version of what it looks like when intention is taken more seriously and "everything is working out." Like most people, I define that as being surrounded by high quality people, vibrant places and luxurious things, but I also define that by laughing, dancing, creating my art, and constantly expanding my intellectual horizons. I made sure the video included glimpses of it all and also some of the methods I used to achieve these things like journaling my intentions.
You've mentioned drawing inspiration from a wide variety of musicians, including Taylor Swift, Jay Z, David Guetta, and Subtronics. How do you balance these diverse influences to create your own unique sound?
Yes, I'm inspired by them all but for different reasons. I try to keep in mind their most admirable traits and reflect them in my music as best I can. Successfully combining the emotional depth and authenticity of Taylor Swift, the boldness of Jay Z, the innovation and diversity of David Guetta along with a splash of the intensity of Subtronics would create quite the musical superhero and who wouldn't want to be that?
Would you like to share why you chose to explore the theme of empathy and understanding in your previous release, "Narcissist," and how it reflects your personal experiences?
Unfortunately, I had a first hand experience with Narcissism due to one of my romantic relationships. It's just that during the relationship I didn't know this because I had no idea the disorder existed. I always knew there was something terribly off but due to the stealth nature of this type of abuse I couldn't figure it out until I stumbled upon the teachings of Dr. Ramani Durvasula on YouTube one day after we broke up.
This was years ago when this disorder wasn't as popular as it is today so there were less resources available to guide anyone out of situations like these. If it weren't for the videos that she took the time to create along with some other therapists, I'm not sure how long it would have taken me to recover or if I ever would have. I made the song and the video as not only a form of emotional release, but my contribution and thank you to the narcissistic awareness community.
You've expressed your admiration for authors and motivational speakers, such as Napoleon Hill and Tony Robbins. How do you incorporate their teachings into your music?
Those songs are yet to come, but will ultimately revolve around similar topics; mindset and manifestation techniques. If it strikes me, contributes to my success or I simply feel like people may want to know about it, I'm going to make a song about it!
Your music has been characterized as a fusion of "electronic beats, introspective lyrics, and dynamic vocals." Can you talk about how you approach the creative process of melding these elements together?
Mostly, my process isn't really a process. It just kind of happens. I listen to informative and inspirational speakers regularly and all of the sudden be it at my house, on a run or during a car ride, or even in the shower a concept will strike me that feels like a song. I'll write down the lyrics immediately and describe what it sounds like best I can. I'll reach out to my producer to explain all these elements and we'll just wing it, piecing it all together on the fly.
"Everything Works Out" presents a compelling concept regarding the ability to manifest personal outcomes through focused intention and clear desires. What kind of response do you anticipate from your audience in regard to this notion, and how do you hope it impacts their lives?
I think these concepts are more palatable today then ever so I'm envisioning and hoping for a positive response. Not only does it just not make sense to assume a negative mind could ever create a positive life, but now there is also scientific evidence to support these concepts in the fields of neuroscience, epigenetics, and quantum physics.
I hope it impacts them in the most magical way possible, reminding them that they are the creators and superheroes of their own reality and that the more they start believing that "everything is always working out" for them, the more it absolutely will!
Watch the official music video on YouTube:
Listen to "Everything Works Out" here: