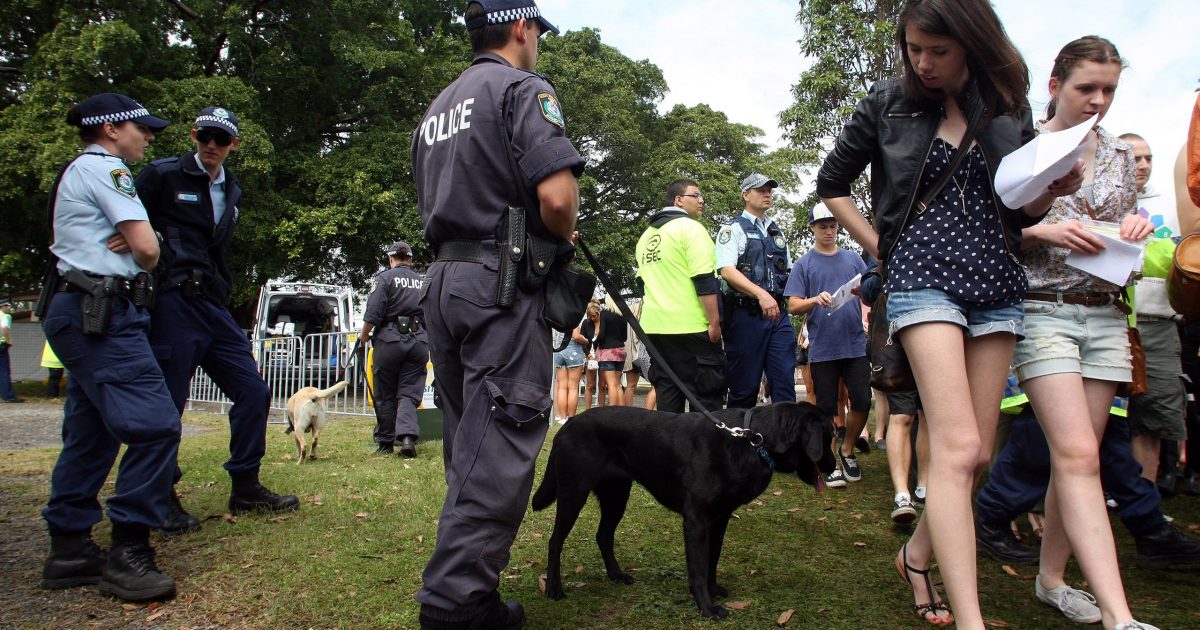 Massive class action against NSW Police strip search operations
Lawyers leading a massive class action against NSW Police over their sniffer dog operations believe there are hundreds of people who were unlawfully strip-searched and due compensation in the tens of thousands.
You or someone you know has likely been strip-searched over the last years at one of the many music festivals across NSW. This is due to the ever-increasing funding of drug detection dogs and policing around music festivals, but without proper oversight, training or auditing to the effectiveness of the operations.
Estimates put drug dog operations as costing the below each and every year for a program that has yet to prove its effectiveness.
$2,000 per hour per dog
3 dogs costs $6,000 per hour
3 dogs on-site for 6 hours is $36,041 per day
3 dogs on-site for 6 hours at 20 festivals in a year costs $720,828
According to the ABC, in the last 15 years, strip searches in NSW have increased from 100 to 5,000 a year.
What started as a broader case against the operations has zoned in on the use of the dogs and unlawfulness at major NSW festival Splendour in the Grass since 2016. The case argues that NSW Police had little to no training around the operations with class actions lawyer Ebony Birchall, at Slater and Gordon telling ABCs Hack that;
"The [NSW Police Watchdog] the Law Enforcement Conduct Commission has investigated strip searches at Splendour in the Grass already and they've made findings that show that police lack training and didn't understand the legal safeguards around strip searches," adding that "This indicates to us that there have been widespread unlawful strip searches at Splendour in the Grass over the last few years."
The original article on the class action spoke to various punters who'd been strip-searched, in particular one person, explaining to officers after being stopped that he didn't have anything on them;
"I was just like, 'No, not at all. It's quite confusing,' [the officer] just said, 'This is your last chance, if you've got anything on here that you shouldn't have, give it to me right now otherwise, you'll be going home right now'.
After that, he was taken to a demountable and strip-searched where he was given confronting instructions to 'Take your pants off, turn around, bend over, and open up'.
Understandably, those without drugs and strip-searched often feel pretty embarrassed and intimidated and points to the nature of the program being intrusive and over the top. The NSW Polices own guidelines say a dog detection alone isn't enough to warrant a strip-search and why the class action, the first of its kind, has a very good possibility of being successful.
If you were strip-searched at Splendour in the Grass from 2016 onwards you can register on the Slater and Gordon site here.