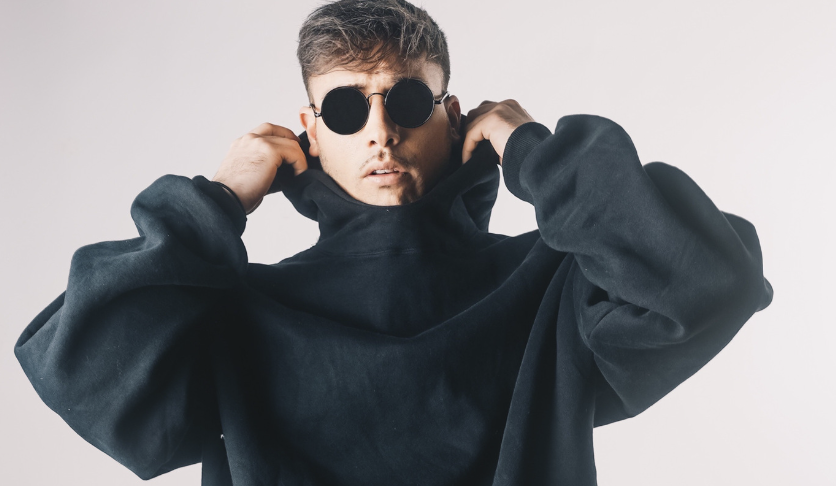 Matroda Launches Into Massive USA Tour With Single 'Can't Fight The Feeling'
Matroda is a Croatian-born artist who has gained popularity in recent years. He has released a new single, "Can't Fight The Feeling," on his label, Terminal Underground. The song features his signature piano sound, a bassline that inspires listeners to dance, and an electrifying vocal. He has produced other popular songs, such as "Forget It," "La Pasion," "Gimme Some Keys," and three Jack The House EPs.
He has received support from numerous notable artists and has performed at major venues worldwide. Currently on a worldwide tour, Matroda's success is expected to continue to grow as he leads a new era of house music, with more surprises planned for the future.
MATRODA ON TOUR
FEB 17 – THE CONCOURSE PROJECT AUSTIN, TX  
FEB 24 – LED ANNIVERSARY FEST, SAN DIEGO, CA 
FEB 24 –  SPIN NIGHTCLUB, SAN DIEGO, CA 
FEB 25 – EDC MEXICO, CUIDAD DE MEXICO, MEXICO 
MAR 10- EGG LONDON, LONDON, UK
MAR 11 – SHOKO, BARCELONA, SPAIN
MAR 17 – ECHOSTAGE, WASHINGTON, DC
MAR 24 – INSOMNIAC POOL PARTY, MIAMI, FL
MAR 25 – BEYOND WONDERLAND, SAN BERNARDINO, CA
MAR 26 – MATRODA & FRIENDS, FLOYD, MIAMI, FL
MAR 31 – THE VANGUARD, ORLANDO, FL
APR 1 – DEAR DAY CLUB, HOLLYWOOD, FL
APR 1 – SOMEWHERE NOWHERE, NEW YORK, NY
APR 14 – MINISTRY OF FUN, BANSKA BYSTRICA, SLOVAKIA
APR 15 – EPIC, PRAGUE, CZ
APR 21 – LAB, MADRID, SPAIN
APR 29 – HOLLYWOOD PALLADIUM, LOS ANGELES, CA
MAY 5 – THE MIDWAY, SAN FRANCISCO, CA
MAY 6 – SUMMIT, DENVER, CO
MAY 7 – CLE, HOUSTON, TX
MAY 12 – THE FRUIT, DURHAM, NC
MAY 13 –  MUSICA, NEW YORK, NY