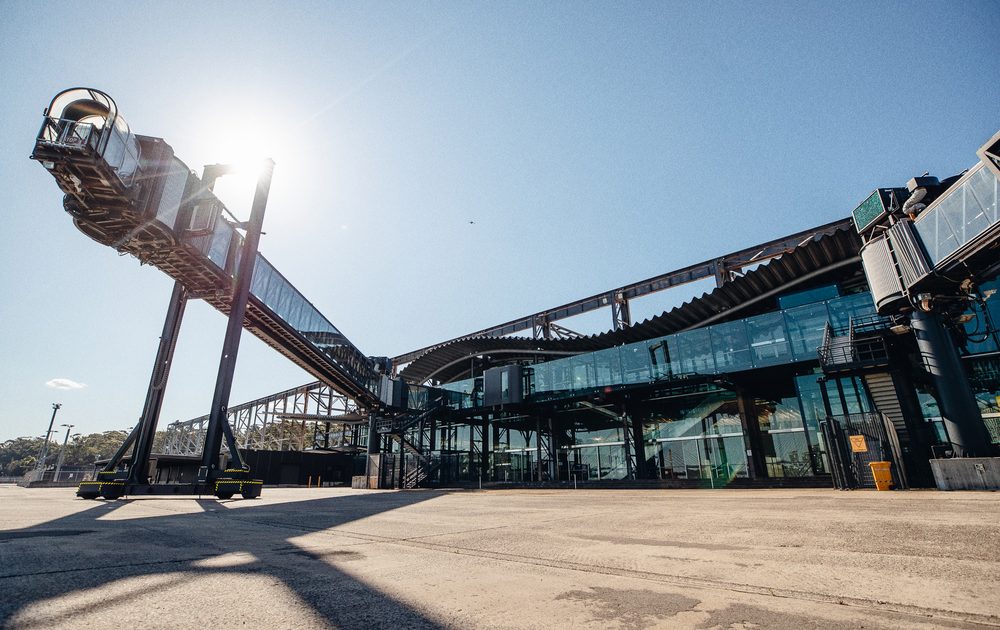 Sydney to score new harbourside electronic music venue
The team behind gigantic festivals Beyond The Valley and Pitch Music & Arts have linked up with touring gang Niche Presents to reveal a new Sydney Harbourside music venue.
Dubbed 'Terminal 4' it'll be an 'avant-garde establishment which will feature a series of events stemming from both organisations relentless touring schedules of local and international artists.
This isn't any old venue either with it taking in views of Sydney Harbour, Glebe Island, Port Jackson and the waterways of Darling Harbour to the Harbour Bridge,
Terminal 4 is located at the White Bay Cruise Terminal in Balmain and is notably one of Sydney's untouched waterfront venues for event activations on this projected scale. Offering awe-inspiring industrial design with soaring ceilings, the space is not only iconically Sydney but inevitably one that will create lifetime memories for the electronic music industry, artists and attendees alike.
The backers promise it'll be an 'inclusive and progressive space where electronic music is at the forefront. As Sydney enters a significant and welcome rebirth in electronic music' adding 'Terminal 4 is the multi-sensory experience that music and party enthusiasts have been craving.' – too right!
With such a revered location and premium feel it'll certainly add a much-needed dimension to Sydneys at times, paper-thin offerings.